By Richard Johnstone | 2 February 2013
Giving local authorities a greater role in skills and training programmes could cut youth unemployment by around 20% in just three years, the Local Government Association has found.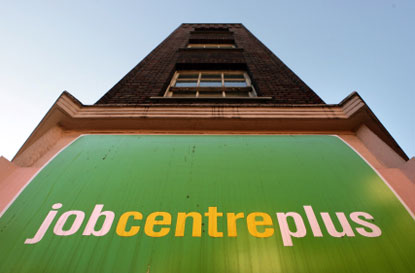 After examining local approaches to joblessness, the LGA said councils could reduce the unemployment bill by £1.25bn and contribute an additional £15bn to the UK economy if they had more powers.
Hidden Talent II reported on schemes already running, including the Work Redbridge Partnership, led by the London Borough of Redbridge. This offers a co-ordinated approach to tackling unemployment, bringing together Jobcentre Plus with local training providers and voluntary organisations. Since May 2011, it has provided 65 outreach sessions for 600 residents, 83% of whom have subsequently enrolled into training or voluntary work, and 14% found work.
The Cornwall Works programme, which brings together organisations, programmes and services for individuals seeking work, was also highlighted. Established by Jobcentre Plus and Cornwall Council, this has helped youth unemployment in Cornwall and the Isles of Scilly remain below the national average.
But councils say widespread introduction of such local approaches is being hampered by excessive bureaucracy, duplication and central government control.
The LGA urged ministers to help town halls overcome these obstacles by making councils 'default commissioners' of programmes to get young people up to 24 years old back into work, training and education.
Councils should also be able to work with Jobcentre Plus and Work Programme providers to design employment programmes for hard-to-reach young people, so local and national approaches are co-ordinated.
Government should also give councils a role in targeting wage subsidies, which the government will offer in its £1bn Youth Contract programme.
David Simmonds, the chair of the LGA's children and young people board, said councils wanted to make 'a new offer to government' so councils could help reduce the number of young people out of work.
'Youth unemployment is a worrying trend for us all, particularly long-term youth unemployment which has doubled since 2008 and continues to grow. 'Councils are in a unique position and can play a pivotal role in identifying young people who are likely to slip into periods of long-term unemployment. But we need to be given the powers to prevent this happening and help equip future jobseekers with the skills, confidence and real-life experience they need to find work in their area.'
Peter Box, chair of the transport and economy board, added: 'It's clear that the current nationally driven attempts to tackle youth unemployment aren't working to help the long-term unemployed.
'While there are many good initiatives, government has incentivised a series of services like schools, colleges, third sector providers to work in isolation of each other, with no clarity on who is responsible for leading the offer to young people on the ground.'