By Richard Johnstone | 8 September 2014
Cities should be given powers to revalue council tax bands in their local area as part of a package of financial freedoms needed to boost growth, the latest report from the City Growth Commission has concluded.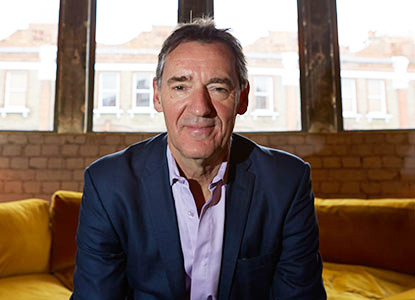 The commission, which was established by the Royal Society of Arts to consider what powers were needed to boost the economic contribution of cities, said financial freedoms should be given to areas deemed ready to exercise them.
Today's Powers to Grow: City Finance and Governance report added the government should develop a proposal for 'devolved status'.
An independent City Region Devolution Committee would then evaluate applications for these powers, to ensure that they meet the economic and governance conditions for extra powers.
Only those areas deemed ready and able to take on the responsibility and associated risks of devolution – with the requisite leadership, financial management and accountability structures to administer a devolved city-region – would qualify. Other would have to wait until their economic performance and governance structures were ready to deal with the possible 'storms of decentralisation'.
As well as being able to undertake local council tax revaluations, city regions eligible for the enhanced powers should be able to pool and allocate central government revenue without ring fencing, to better reflect local needs. They should also be able to raise additional funding through new taxes, and also be given the power to initiate public service reforms by convening other public sector bodies around planned changes.

Economist Jim O'Neill, who chairs the commission, said that it was crucial that metropolitan areas were given greater control of their own funding.
Although the coalition government had increased the powers of conurbations by signing of City Deals and the creating combined authorities, reforms were still needed to minimise the risk of falling backwards.
'Enabling the leaders of these major urban areas to decide what is right for them, and with it, for them to carry the responsibility for those decisions is crucial. In this report, we lay out the key areas of financial responsibility we believe should be transferred to some metros,' O'Neill said.
'Crucially and as clearly suggested by the Chancellor George Osborne in early August [when setting out plans for a Northern Powerhouse], it is only sensible to devolve this fiscal responsibility to those urban areas that can demonstrate they can succeed with this greater autonomy. We have found from our evidence gathering around the country that some metros are more ready today than others, and it would not make sense to devolve responsibility to them all now. Indeed, it is probably the case that only the best organised and most focused should be given those responsibilities.'
Devolution to the areas deemed ready for additional fiscal powers should also include multi-year finance settlements – which include measures to retain the proceeds of growth – as well greater flexibility over borrowing.