By Richard Johnstone | 2 August 2014
Councils across the country are writing off millions of pounds of parking fines each year because they are unable to trace the drivers of foreign vehicles, the Local Government Association has said.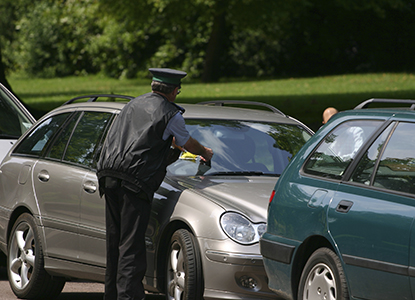 The poll of around one-third of local authorities by the LGA found thousands of parking tickets issued to vehicles registered outside the UK parking illegally were being ripped up because they were unpaid within 28 days.
Current European Union regulations allow European vehicles to drive on UK roads for six months before having to register with the Driver and Vehicle Licensing Agency.
However, the government does not keep a record of the estimated three million entering the UK each year, meaning many non-UK vehicles are only registered following police reports or tip-offs from the public.
This means many foreign vehicles cannot be traced to pay parking tickets and fines, as town halls face an impossible task to identify them.
The LGA's snapshot found that Oxfordshire, Southampton and Portsmouth councils have collectively been forced to rip up more than 10,000 tickets issued in the past five years, worth more than £500,000.
Brighton and Hove City Council is owed more than £750,000 in unpaid fines, with another six councils are owed more than £146,000.
The LGA's economy and transport board chair Peter Box said drivers of foreign-registered care were disregarding parking fines that across England and Wales would amount to millions of pounds.
'Reckless and inconsiderate parking by non-UK registered vehicles puts other drivers and pedestrians at risk. The millions of pounds worth of fines written off could also be spent filling potholes, providing bus services and tackling the £12bn repair backlog to bring our roads up to scratch.
'EU limits allowing foreign-registered cars to drive on our roads for six months before registering are arguably too long. However, the fact the government isn't actually tracking cars coming in and out of the country and is unaware how many exceed the deadline makes this largely irrelevant. Introducing a central database would allow the government to get tougher on people failing to register their vehicle.'