By Andrew Pring | 27 August 2014
Councils have been forced to abandon building projects, cut back on school maintenance and borrow additional money in order to plug a £1bn 'black hole' in funding for school places, the Local Government Association has warned today.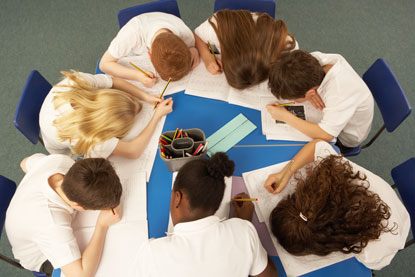 Research published today found that more than three-quarters of councils say they did not receive enough government money to create the extra school places needed in their area between 2011/12 and 2016/17. To ensure no child has been left without a place, councils have borrowed money or used cash earmarked for other building as a result.
David Simmonds, the chair of the LGA's children and young people's board said that the funding problem is too big to be effectively tackled at a local level. Instead, councils called for the government to pay for the estimated 130,000 extra primary places needed within five years and 80,716 secondary places by 2019/20.
'This research lays bare the financial impact on councils of providing school places, which stands at more than £1 billion over a five-year period,' Simmonds said.
'The lack of school places is no longer confined to primary schools but is spreading to secondary schools, and across the country we estimate more than 200,000 places will be needed.
'The government should budget for enough money to ensure something as vitally important as providing school places is not funded from other areas.
This is an investment in the future which will benefit us all.'
Last December, schools received a three-year capital allocation for schools, but Simmonds said that this was not enough to plan for the long-term.
He called for councils to be given a single capital pot, with an indicative five-year allocation across the next parliament, to enable councils to plan creating school places effectively. Councils should also be given the powers to create new schools and work locally to find the best academy provider, if this is the preferred choice, and have a greater role in judging and approving free school proposals.
Responding to the report,National Association of Schoolmasters Union of Women Teachers general secretary Chris Keates said government claims that the education budget has been protected are ringing increasingly hollow.
'Whilst councils struggle to provide school places for children and young people, millions of pounds have been spent on free schools which have undermined local authorities' ability to undertake school place planning.'