By Richard Johnstone | 1 August 2014
MPs have warned that government employees are less likely to come forward to disclose wrongdoing following the failure of Whitehall departments to protect whistleblowers in the past.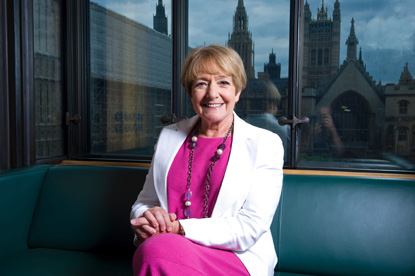 Examining the government's policy towards whistleblowers, the Public Accounts Committee said employees who had disclosed bad practice in the past had often been 'shockingly' treated.
Today's Whistleblowing report called on the Cabinet Office to do more to ensure there is a consistent and improved cross-government approach to protect those who speak out.
Committee chair Margaret Hodge said departments had sometimes failed to protect some whistleblowers from being victimised, despite this being a crucial source of intelligence to identify wrongdoing and risks to services.
'As well-publicised cases such as Hillsborough and the Mid Staffordshire NHS Foundation Trust inquiry have shown, whistleblowing has become much more high profile in recent years, and concerns have been raised with us about issues ranging from tax settlements to GP out-of-hours services to the roll-out of rural broadband,' she said.
'A positive approach to whistleblowing should exist wherever the taxpayer's pound is spent, by private and voluntary sector providers as well as public bodies.'
However, the committee heard of many cases of appalling treatment of whistleblowers by their colleagues, and Hodge noted that departments were unable to say if those who have threatened or victimised whistleblowers had been disciplined. 'When we spoke to [whistleblowing charity] Public Concern at Work they could recall only one case where an employee who victimised a whistleblower had been sanctioned.'
For example, MPs heard from one whistleblower, from the Care Quality Commission who was victimised by senior officials as a result of her disclosure, but it appeared no one had been sanctioned as a result.
'Such experiences are likely to deter other employees from raising a concern,' Hodge said.
'This lack of action has a profound impact on confidence and trust in the system, and means that employees are less likely to blow the whistle for fear of what may happen to them.'
A survey of Ministry of Defence employees, cited by the PAC, found only 40% of respondents felt they would not suffer reprisals if they raised a concern, while a similar poll at the Department of Health found only 54% of respondents felt confident that they could speak up.
'Departments' own attempts at changing whistleblowing policy and processes for the better have not been sufficiently successful in modifying a bullying culture, or in combating unacceptable behaviour, such as harassment of whistleblowers, within their organisations,' Hodge concluded.
'This issue needs strong leadership from the Cabinet Office to ensure that whistleblowing can work effectively, consistently and free from fear, so public service delivery can be improved for all.'

Responding to the report, a government spokesman said: 'All civil servants must be able to raise concerns so that poor services and inefficient operations can be identified and acted upon. That is why this government is ensuring people feel free to speak out. Awareness of how to raise a complaint has risen by 20% and two-thirds of civil servants feel that any complaint will be investigated properly.

'In addition we are ensuring that all departments have a clear whistleblowing policy.'