By Richard Johnstone | 16 July 2014
Housing Benefit cuts have had little impact on rents and tenants instead bore the brunt of the reductions, the Institute for Fiscal Studies has found.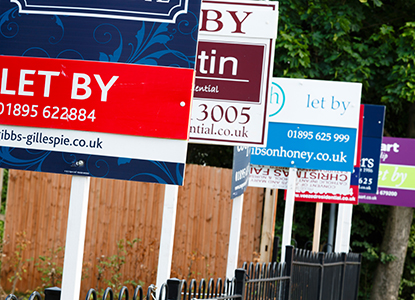 The IFS analysed alterations to Local Housing Allowance rules, after the phased introduction of limits on how much could be claimed for private sector rental support in different parts of the country from April 2011.  
Among the changes was an alteration in the calculation for LHA, which is now based on the 30th percentile of local market rents, rather than the median measure that was used previously. In addition, allowances for different sized properties are now subject to national caps, ranging from £250 per week for a one-bedroom property to £400 per week for all properties with four bedrooms or more.
According to the IFS analysis, these cuts, which affected around 900,000 private sector tenants, were not successful in lowering average rents.
The analysis looked at those claiming LHA in January 2011 and followed them through to November 2013. At this point, the IFS found that the reforms had reduced potential Housing Benefit entitlements by an estimated average of £6.84 per week.
However, over the same period, rents only fell by an estimated 79p, meaning that people's incomes fell by an average of £6.06 a week. In addition, the initial cash reduction was larger for groups with higher initial entitlements, such as claimants in London, were the average reduction amounted to £13.39 a week, and lone parents, down £8.43 a week.
The Econometric analysis of the impacts of Local Housing Allowance reforms on existing claimants report also concluded there had been a small increase in the number of claimants who responded to the reforms by moving house. Before the reforms, 2.2% of recipients moved house per month, which increased to 2.7% following the reforms.
Robert Joyce, a senior research economist at the IFS and an author of the report, said 'Tenants don't necessarily take the full impact of a cut to Housing Benefit: their landlords might end up sharing some of the pain via reduced rents. Nearly a year after entitlements were reduced, though, it seems that about 90% of that reduction was felt by tenants, on average.
'However, for some small groups where the reforms had a particularly sizeable effect, about a third of the reduction was felt by landlords via lower rents. The reforms also led some recipients to move house and many more 25 to 34 year olds ended up in shared accommodation.'