By Richard Johnstone | 15 July 2014
Michael Gove has left the Department for Education to become chief whip as Prime Minister David Cameron conducts the most wide-ranging reshuffle of his government since coming to power.

It has also been announced that Sir Bob Kerslake, head of the civil service and permanent secretary at the Department for Communities and Local Government, will step down. A new government chief executive post is being created.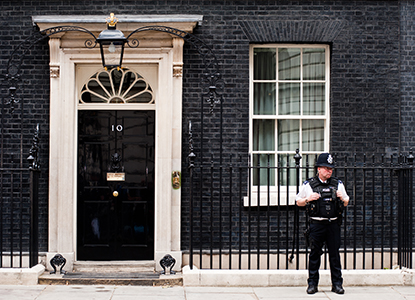 In a host of moves announced last night and today, it has also been confirmed that Foreign Secretary William Hague is to be moved to the post of leader of the House of Commons ahead of stepping down as an MP at the next election. Hague has been replaced by current Defence Secretary Philip Hammond, while business minister Michael Fallon becomes the new defence secretary.
Announcing Gove's move to chief whip on Twitter, Prime Minister David Cameron said that he would have 'an enhanced role in campaigning and doing broadcast media interviews'. Gove has been replaced by Nicky Morgan, the current financial secretary to the Treasury, who was first made a minister in October 2013.
Environment Secretary Owen Paterson has been replaced with education minister Liz Truss, while Jeremy Wright has been appointed Attorney General, replacing Dominic Grieve.
Among other Cabinet-level changes, it has already been confirmed Welsh Secretary David Jones has left the government, with his post to be taken by under secretary of state for Wales and government whip Stephen Crabb.
Contrary to speculation, Local Government Secretary Eric Pickles is set to stay in post, but two junior ministers have left DCLG. Baroness Stowell has been appointed Leader of the House of Lords, while planning minister Nick Boles has been appointed as a minister of state across both the business and education departments. Their replacements have not yet been named.

David Gauke is promoted to financial secretary to the Treasury, replacing Morgan, while Priti Patel takes Gauke's former post as exchequer secretary.

Cameron also announced major changes to the civil service. The post of head of the civil service was split from that of the Cabinet Secretary when Sir Gus O'Donnell stepped down in 2011. Kerslake was named as head of the civil service, which he took on alongside his role at DCLG, with Sir Jeremy Heywood serving as Cabinet Secretary.
However, Kerslake today announced he will step down as head of the home civil service in the autumn and retire from DCLG in February 2015.

The prime minister said he would create a new chief executive post to lead the government's civil service reform programme.

The role of head of the home civil service will be given to Heywood, with the new chief executive to also be permanent secretary of the Cabinet Office.