By Richard Johnstone | 28 July 2014
Councils have called for local communities to be given as much as 10% of the revenues from local shale gas initiatives after the government opened up the bidding processes for fracking sites.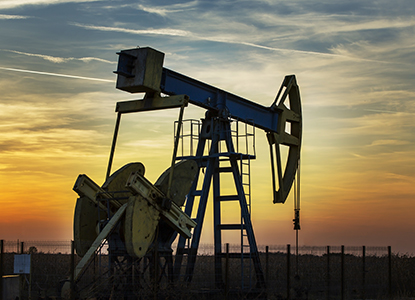 The Department of Energy and Climate Change today launched the bidding process for companies seeking licences to look for reserves of onshore oil and gas. Firms can now apply for licences to test for oil and gas, which is the first step towards extraction for gas through fracking – the process of injecting water, sand and chemicals underground at high pressure into shale rock to release gas. Specific sites will then require individual local planning permission.
Setting out the new licencing regime, business and energy minister Matthew Hancock said shale had the potential to boost the UK's energy security as well as provide additional jobs and growth.
However, he said drilling would be restricted in areas of outstanding natural beauty, world heritage sites, national parks and the Broads in Norfolk and Suffolk.
'We must act carefully, minimising risks, to explore how much of our large resource can be recovered to give the UK a new homegrown source of energy,' Hancock said.
'As one of the cleanest fossil fuels, shale gas can be a key part of the UK's answer to climate change and a bridge to a much greener future.
'Ultimately, done right, speeding up shale will mean more jobs and opportunities for people and help ensure long-term economic and energy security for our country.'
Under current plans, first announced in January, councils will receive a revenue boost from fracking developments. Town halls will retain all of the business rates raised from local shale gas developments, while the energy industry has pledged to give local people £100,000 when a test for shale gas is undertaken, and a further 1% of revenues if gas is discovered.
However, the LGA's environment and housing board chair Mike Jones today said this package was insufficient, and a bigger community share was needed.
'Given the significant tax breaks being proposed for the firms involved and likely returns, an offer from the industry to local communities of 1% of revenues and compensation schemes is not enough, and we are seeking a better deal for residents if extraction of oil and gas takes place,' he said.
'The community in an area where any council approves the extraction of shale gas must not be short-changed and should receive up to 10% of the revenue from sales to mitigate the adverse impacts of development and deliver significant community benefit.'
Jones added that payment of all community benefits and revenues must be mandatory, and enforceable by law. In addition, any site that has been given permission must be subject to robust and independent monitoring to ensure that the local environment is fully protected.