By Richard Johnstone | 30 July 2014
Housing minister Brandon Lewis has urged councils to submit bids for a £3m fund intended to quicken the planning process for new developments, amid concerns that construction could be hampered by delays in signing off agreements.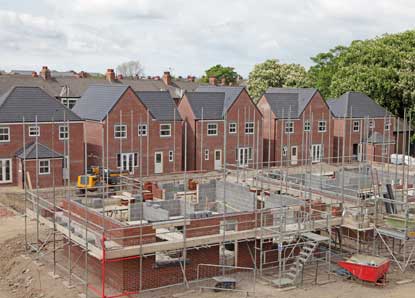 Lewis announced that a new Site Delivery Fund would be allocated to local authorities to help them work with developers to overcome obstacles stopping construction on sites that have planning permission.
The announcement comes after the survey of planning officers and developers, published earlier this month, warned cuts to town hall planning departments were hindering construction of housing.
Lewis, who was appointed housing and planning minister in Prime Minister David Cameron's reshuffle earlier this month, insisted government reforms had made the planning process simpler and quicker. As a result, permission was granted for 216,000 new homes over the last year.
However, he said the fund would help councils address planning issues that can slow construction, such as completing financial agreements and signing off final conditions.
The invitation to bid, published by the Department for Communities and Local Government, stated there was 'anecdotal evidence that some of the activities that are important for a start on site, such as discharging conditions, often do not receive the priority they deserve'.
While councils should make sensible savings, they must ensure that services vital for delivering growth, such as planning departments, are effective, the document stated.
Lewis said the new fund could accelerate construction of 25,000 homes.
'In 2010 we inherited a housing industry in paralysis – where neighbours and developers were at loggerheads, aspiring homeowners couldn't get on the property ladder and housebuilding levels were at their lowest since the 1920s,' he added.
'Since then we've got Britain building, not least through our planning reforms to put power in the hands of communities. Now, the challenge is to get work started on sites where development has been agreed as soon as possible.'
Councils have until midnight on August 31 to submit bids for the Site Delivery Fund, with those that have the greatest number of large housing developments recently agreed being given priority. Successful councils can expect to receive around £50,000 each, the bid document stated.