By Richard Johnstone | 26 June 2014
The Treasury is to limit the loan-to-income ratio of mortgages underwritten by the government's Help to Buy scheme at 4.5:1 after the Bank of England announced restrictions on the use of these loans by all lenders.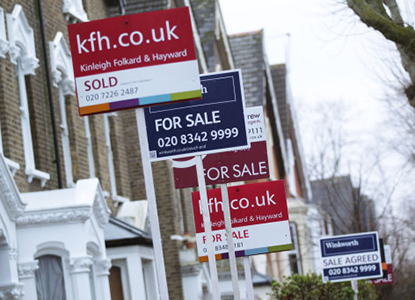 The Bank's Financial Policy Committee's Financial Stability Report, published today, announced that mortgage lenders would be prevented from extending more than 15% of new mortgages at LTI ratios at or greater than 4.5.
Following the announcement, the Treasury said no new loans above the ratio could be included in the controversial Help to Buy mortgage guarantee scheme, which underwrites mortgages for people only able to raise a 5% deposit. The scheme is intended to help people who want to buy their first home or move into a bigger property.
In response, the Treasury said the FPC was clear that household indebtedness was not an immediate risk to financial stability, and noted most lenders already operated within the new LTI limit.
According to the latest figures, Help to Buy loans are being used to purchase houses worth around £150,000 – lower than the UK average price of £260,000 – and at an income multiple of 3.1x salary. Less than 5% of loans under the scheme are at ratios at or above 4.5.
Chancellor George Osborne said: 'I fully support this action by the Bank of England's new Financial Policy Committee to use the new powers we have given them. It will help protect our hard-won economic security by better insuring us against any risks that might emerge in our housing market.
'In the years before the Great Recession the failure to do this cost families dear and took our economy to the brink. I gave the Bank of England these new powers because I'm determined that we don't repeat the mistakes of the past. I want to protect those who own homes, protect those who aspire to own a home, and protect the millions who suffer when boom turns to bust. Today's announcement is a welcome sign that the new system we have created is working.'
The Treasury said it would now consult with lenders participating in the mortgage guarantee scheme to determine the best way to bring in this change and minimise the impact on existing mortgage applications within the scheme. In addition, Osborne has asked the FPC to review the Help To Buy mortgage guarantee scheme in September to advise him on whether the key parameters of the scheme – the price cap and the fees charged to lenders – remain appropriate.
The Bank of England's LTI restrictions apply to all lenders that extend residential mortgage lending in excess of £100m a year and will be implemented as soon as is practicable, the committee said.