By Richard Johnstone | 30 May 2014
Government plans to integrate public services and spending mean it is vital that reforms are also made to the regime for dealing with complaints about poor provision, the Whitehall ombudsman has said.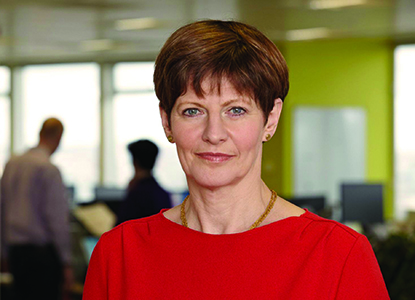 The Parliamentary and Health Service Ombudsman, Dame Julie Mellor, told Public Finance that a single post covering local and central services in England could help ensure coordination in schemes such as Community Budgets and the Better Care Fund.
Today, the PHSO handles complaints from individuals who say they have been treated unfairly or received poor service from government departments and the NHS, while different ombudsmen deal with complaints about other sectors, such as housing and local government. The Cabinet Office is considering creating a single ombudsman service for all public services.
Mellor said good handling of complaints was vital to improving services. Her joint work with the local government ombudsman had shown where 'a lack of coordination and a failure to take responsibility across multiple organisations mean people lose out on getting the service that they should be getting'.
She told PF: 'We see that on so many things across health and social care, with poor planning of discharge because there isn't proper coordination between hospitals and social care, particularly services for older people with learning disabilities or mental health problems. Where the services span health and social care, the lack of coordination is really impacting on people.'
As the government increases the localisation of services, a single ombudsman service would help ensure 'whoever is delivering the service needs to take responsibility for getting the feedback from concerns and complaints to inform how they're going to improve', Mellor said.
'The government of the day might make decisions to move services from national to local or local to national, but it wouldn't need any future change in the ombudsman services, because there's just one.'
Current government initiatives include integration of public services in a local area through Community Budgets and the Public Service Transformation Network, as well as pooling £3.8bn of health and social care spending in the Better Care Fund.
Although Mellor said spending integration could improve coordination of provision, there were also concerns that the transition to local service delivery could lead to people not receiving what they are entitled to.
'In a multiple delivery environment, there are risks of people falling between stools, and then it is the public service user that loses out,' she said.
'Those areas of coordination in a complex delivery environment are areas that we've got our eye on and we will be looking to see what the patterns are and whether we can give feedback to public services to make sure they can deliver the services so the public service user doesn't miss out.'
A merger of the PHSO and the local government and housing ombudsmen, mirroring arrangements in Scotland and Wales, was recommended in a report by the Commons public administration select committee in April. MPs said changes were needed to an 'outdated' regime, and said the government should bring forward plans to create a simpler complaints-handling service.
The central and local ombudsmen were willing to reform and already working together as much as possible, Mellor said.
'If you had one organisation where you were looking across both the national and local issues, it would also help parliament hold services to account,' she added.
The Cabinet Office is examining both how public services can make best use of complaints as a valuable source of information and the roles and powers of the existing ombudsmen. This will assess whether the structures and powers are fit for purpose and consider the case for a single public sector ombudsman in England following the select committee's recommendations.
Patrick Dunleavy, professor of political science and public policy at the London School of Economics, who has examined the role of the PHSO, said reforms were needed to the 'jungle' of ombudsmen and regulators.
'They are incredibly urgent now,' he told PF. 'A single ombudsman can look across the piece, whereas you have individual ombudsmen who say my job is the NHS, somebody else's job is local government. If the ombudsman can't investigate in an integrated way, the chances that departments will take any notice is absolutely zero.'
This article was first published in the June edition of Public Finance magazine