By Richard Johnstone | 18 March 2014
Delays in assessing people for the new disability benefits are unacceptably long, with some claims taking more than six months to process, MPs said today.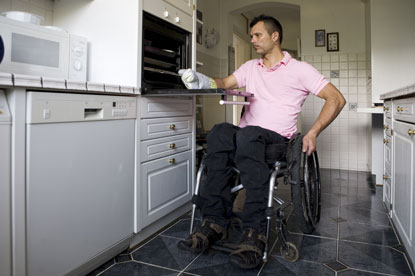 Analysing the implementation of the Personal Independence Payment, which began to replace Disability Living Allowance from April 2013, the work and pensions select committee said urgent action was needed to tackle delays.
Last month, the National Audit Office highlighted that by October 2013, there was a backlog of 92,000 mobility assessments for PIP. These need to be undertaken before claimants can start receiving the payment to support them with their daily living and mobility costs. Overall, only 16% of the expected DWP eligibility decisions had been completed by last October after assessments by providers Atos Healthcare and Capita Health and Wellbeing. 

Work and pensions committee chair Dame Anne Begg said the delays left people facing financial difficulties while they await a decision, as well as causing stress and uncertainty. The Department for Work and Pensions must clear the 'completely unacceptable' backlog before reassessing existing DLA claimants.
'It is vital that all disabled people, but especially the terminally ill, experience as little delay and stress as possible in making a claim,' she said.
'Basic failures – from appointments being cancelled without notice to unsatisfactory responses to queries about claims – are happening too often. Claimants, and their MPs, have often been unable to get any information about when a decision will finally be made.'
Begg called on the department to consider using penalty clauses in the outsourcing contracts, as well as undertaking a review of its own systems, to ensure the 'dire situation' is resolved.
'By the end of last year decisions had been made in fewer than 20% of new claims submitted since April 2013. It is essential that the backlog is cleared before the limited natural reassessment of existing DLA claims is extended any further.'

Responding to the report, a DWP spokesman said PIP was a completely new benefit, which included face-to-face assessment and regular reviews. 'In some cases this end-to-end claims process is taking longer than the old system of Disability Living Allowance, which relied on a self-assessment form.'
The department is working with providers to ensure all steps in the process are as smooth as they can be, he added.
'Claims for terminally ill people are fast-tracked and Macmillan has acknowledged that improvements in the system have already been made. 'Latest statistics show over 99% of people with terminal illnesses who have applied have been awarded the benefit, which means over 9,500 terminally ill claimants are now receiving PIP.'
The select committee's Monitoring the performance of the Department for Work and Pensions in 2012/13 report also called on the government to ensure sufficient funding was available to councils to cover the costs of the localised welfare support schemes beyond April 2015.
The Local Government Association has warned that the government's decision to scrap dedicated emergency welfare funding in 2015/16 would leave vulnerable people facing crises such as homelessness or domestic abuse without emergency assistance.
The work and pensions committee called on the government to ensure provision. 'This should be done either by DWP continuing to transfer funding to local authorities (as happened for 2013/14 and 2014/15) or by the local government settlement being increased by the full amount that would have been allocated for these elements of the discretionary social fund,' the report stated.
Begg said this was particularly important as many of those reliant on hardship payments were being affected by the government's other welfare reforms, such as changes to housing and disability benefits, and the introduction of the benefit cap.