By Richard Johnstone | 20 June 2014
Introduction of the Personal Independence Payment for disabled people has been 'nothing short of a fiasco' that has let down some of the most vulnerable people in society, MPs have said today.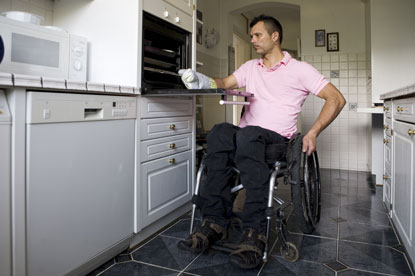 Examining the introduction of the new benefit, which began to replace Disability Living Allowance from April 2013, the Public Accounts Committee said many faced 'unacceptable' delays of more than six months for claims to be decided.
The Department for Work and Pensions' rushed implementation meant basic assumptions, such as how long assessments would take and how many would require face-to-face consultations, had not been fully tested, committee chair Margaret Hodge said.
Ministers expected 75% of assessments to be face-to-face consultations rather than on paper, and that they would take 75 minutes on average to conduct. In practice, over 97% of assessments have been face-to-face and they take around 120 minutes, and this resulted in a backlog of assessments estimated at 92,000 by the National Audit Office in October.
'The personal stories we heard were shocking,' Hodge said.
'We heard evidence of a claimant requiring hospital intervention as a result of the stress caused by the delays suffered, and another claimant who was unable to afford the specific diet required for diabetes and gastric problems while waiting for a decision.
'By October 2013, the department had only made 16% of the decisions it had expected to have made by that time. What was particularly alarming was that terminally ill people were having to wait on average 28 days for a decision, 180% longer than expected.'
As a result, some claimants have been forced to turn to food banks, loans and charitable donations to support the extra costs of living associated with their disability that PIP is meant to cover, she said.
MPs also criticised the assessments for the benefits, which are being undertaken by private contractors including Atos, which recently lost its controversial contract to undertake separate fit-for-work assessments.
'We are concerned that Atos appears to have included incorrect and potentially misleading information in its bid for the contract,' Hodge said.
'Atos stated in its tender document that it had "contractual agreements" in place with a national network of 56 NHS hospitals, 25 private hospitals and over 650 physiotherapy practices to provide assessments. This turned out not to be true.'
The DWP must challenge claims made in bids so it can demonstrate it has not relied on inaccurate or exaggerated information, Hodge added.
'We would have expected the department to have exercised particular caution in letting this contact, given the poor performance of Atos on Work Capability Assessments.
'The department urgently needs to get this scheme up to scratch and make sure some of our most vulnerable citizens are protected when going through this process. What we've witnessed is a rushed, wholly unacceptable job, and the department should take a long hard look at what went wrong.'
Responding to the report, disabled people minister Mike Penning said the DLA system that was being replaced was extremely outdated.
'Personal Independence Payment includes a face-to-face assessment and regular reviews to ensure support goes to those who need it most,' he added.
'The PAC report is based on old statistics. I have introduced a faster process for people with terminal illnesses, with clearance times reducing to our target of ten days. And a higher proportion of people are getting the highest rate of financial support for daily living under PIP than DLA.'
A spokeswoman for Atos Healthcare said: 'The department made clear that they were not misinformed during the tender process, that at the point of go live they knew our capacity, our partners and the number of centres we would be using.
'We completely refute any allegation of misinformation during the procurement process for Personal Independence Payment. Not only have we written to the committee to clarify our position but we invited the National Audit Office in to scrutinise our documentation.
'That we could not have binding contracts in place before we signed a contract with the DWP is simply common sense and in no way misleading. What we did have were detailed written proposals from the suppliers.'