By Vivienne Russell | 6 March 2014
It is not yet possible to say whether the government's Help to Buy equity loans, designed to improve access to mortgage finance, will provide taxpayers with value for money, the National Audit Office said today.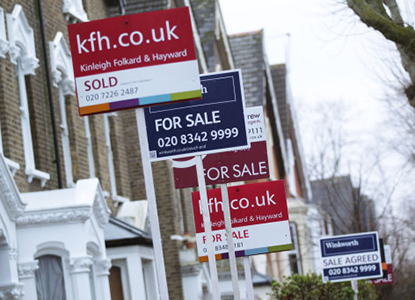 In a review of the scheme, which was introduced last March to address some of the barriers to home ownership, auditors said the Department of Communities and Local Government was not yet able to quantify the economic benefits.
'The Help to Buy equity loan scheme is improving access to mortgage finance and for the most part is running smoothly,' said NAO head Amyas Morse.
'But the scheme's costs, which come in large part from tying up £2.7bn long term in the housing market, will be substantial.'
He added that, if the scheme was to provide taxpayers with value, then DCLG and the Homes and Communities Agency need to quantify its impact on the construction industry and homebuyers and, 'as far as possible', manage the risks to the public purse.
Help to Buy made equity loans totalling £518m in its first nine months, helping almost 13,000 households into home ownership. However, the NAO noted that it was not possible to say how many of these people would have bought a house anyway. A further 9,600 households have been approved in principle and are waiting to complete their purchases.
The average equity loan was £40,200 against an average property price of £201,800.
According to the watchdog, DCLG expects to recoup its investment in cash terms in 15 years and to go on to recoup £4.8bn – more than it is investing in the scheme.
But the NAO warned that this outcome depended on when buyers redeem their equity loans and the value of the department's stake at the time.
Both DCLG and the HCA are monitoring the situation via a credit risk model.