By Richard Johnstone | 11 February 2014
A government agency extended the contract with a private sector consortium to decommission the Sellafield nuclear plant despite its poor performance and 'astonishing' cost increases, MPs have said today.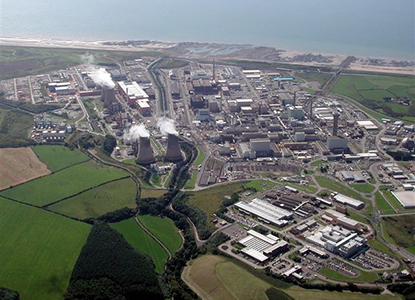 The Nuclear Management Partners consortium was awarded a contract by the Nuclear Decommissioning Authority to help deliver decommissioning and reprocessing at the site in 2008.
The deal to complete the work was extended last October, despite what the Public Accounts Committee said were a number of increases in cost of the work and a critical report by KPMG.
For example, the estimated cost of decommissioning some storage silos increased from £387m in March 2012 to £729m in September 2013. Expected completion of decommissioning work on another – the pile fuel cladding silo – has been pushed back from August 2017 to January 2023 over the last 18 months, the Progress at Sellafield report also stated.
PAC chair Margaret Hodge said the committee had seen big delays and huge cost overruns on a number of major projects on the Sellafield site since its last report in February 2013.
'But, despite this, the consortium Nuclear Management Partners had its contract to clean up the UK's largest and most hazardous site extended for five more years,' Hodge added.
'Re-competing the contract was rejected as an option.'
Cleaning up the nuclear waste at the hazardous site has been estimated to cost more than £70bn in cash terms, Hodge said, and this could yet rise further.
'The Nuclear Decommissioning Authority, which owns Sellafield and which appointed NMP, said itself that it did not expect NMP to meet its savings target for the first five years – despite NMP being on course to earn £230m for the job,' Hodge stated.
The committee called on the NDA to monitor progress and use clauses within the five-year contract to end it if NMP's performance does not improve quickly. The National Audit Office should also examine the authority's approach and report on performance one year into the extended contract, Hodge said.
'We are not confident that taxpayers' interests are being protected in the contractual relationships between the private companies involved in managing and operating the Sellafield site.'
Responding to the report, NDA chief executive John Clarke said both NDA and NMP now had a much better understanding of the issues and complexities that exist at the site and the challenges ahead.
'Whilst progress has been made on a number of fronts we will require significant improvements during the next contract period. We have had extensive discussions with NMP and made clear where these improvements must be made.
'We will continue to monitor performance closely and remain focused on achieving our goal of safe, effective, value for money decommissioning at Sellafield – as we are seeing elsewhere across our portfolio of sites.'
NMP chair Tom Zarges added that the challenges at Sellafield were 'unprecedented' with complexities exceeding any other operational or decommissioning nuclear site in the world.