By Richard Johnstone | 28 January 2014
The UK economy grew by 0.7% in the last three months of 2013, the Office for National Statistics said today, taking the expansion for the year to 1.9% – the highest growth rate since 2007.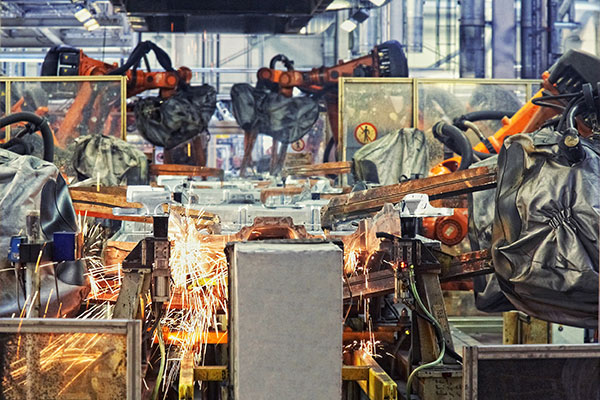 In its preliminary estimate of gross domestic product over the fourth quarter, the ONS said output increased in three of the four main industrial groupings within the economy. Agriculture expanded by 0.5%, production (including manufacturing) by 0.7% and services by 0.8%. However, output decreased by 0.3% in construction. As it is the largest sector within the economy, the largest contribution to quarterly growth came from services, the ONS stated. 
Overall, the economy is still estimated to be 1.3% below the pre-recession peak, which was in the first three months of 2008. From peak to trough in 2009, the economy shrank by 7.2%.
Responding to the figures, Chancellor George Osborne said the numbers were 'a boost for the economic security of hardworking people'. 
He added: 'It is more evidence that our long-term economic plan is working. But the job is not done, and it is clear that the biggest risk now to the recovery would be abandoning the plan that's delivering growth and a brighter economic future.'
Shadow chancellor Ed Balls said the figures were 'welcome and long overdue after three damaging years of flatlining'. 
He added: 'But for working people facing a cost-of-living crisis this is still no recovery at all. Wages are now down £1,600 a year after inflation under David Cameron and tax and benefit changes since 2010 have left families worse off by an average of £891 this year.
'And with business investment still weak, construction output down and housing demand outstripping housing supply, this is not yet a recovery that is built to last.'
Asset management firm Schroders said the figures indicated that the UK was is close to completing its recovery.
European economist Azad Zangana added: 'Within the figures, 87% of the growth in the fourth quarter came from services, most of which from the business services and finance sub-sector.
'Overall, the latest GDP figures show that 2014 will have started on the back of strong momentum. The pick-up in business services activity suggests corporate investment may be on the rise. Meanwhile, stronger retail sales reflect the rise in housing related activity and employment.' 
However, he added the concern remained that the recovery was 'heavily skewed' towards retail and services.
'The lack of productivity growth over the past year makes it difficult to argue that wages should be rising much more than inflation,' Zangana said.
'However, the fourth quarter is likely to have been the third consecutive quarter of above trend growth for the UK, which will prompt a greater debate on whether it is time to raise interest rates to more normal levels. The Bank of England must provide further analysis and guidance in the February Inflation report as to the future path of monetary policy.'