By Vivienne Russell | 15 February 2012
The unemployment rate climbed to 8.4% over the last three months of 2011, the highest since 1995, the Office for National Statistics revealed today.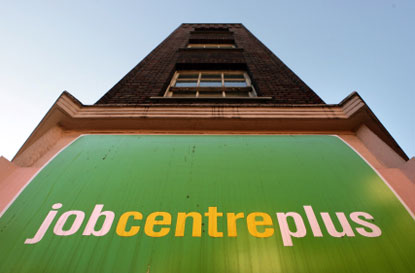 Its labour market bulletin covering October to December 2011 showed that 2.67 million people were unemployed, a rise of 48,000 over the quarter.
The number of people aged 16–24 out of work, excluding students, rose by 1,000 to 731,000. The unemployment rate for people in this age group was 20.7%, up 0.1 percentage points on the previous quarter.
But there was a slight increase in the employment rate, which also rose by 0.1 percentage points over the quarter. A total of 60,000 people found jobs in the three months to December.
The Institute for Public Policy Research said young people and women were bearing the brunt of rising unemployment. An IPPR analysis of the figures has found that women had suffered more than men. Two-thirds of those losing their jobs over the past quarter were women and more than a million women are now unemployed, the highest number for 23 years.
IPPR associate director Graeme Cook said: 'The longer someone is unemployed, the less likely they are to ever return to work. 
'The government should guarantee everyone who has been unemployed for more than a year a job at the minimum wage in local government or the voluntary sector. But with that right should come the responsibility to take that job or risk losing their benefits.'
Charles Levy, senior economist at the Work Foundation, said the rise in employment offered 'further hope' that the economy began to stabilise towards the end of 2011.
But he added that the job market remained 'grim' and it would take several months of sustained job creation before unemployment would begin to fall significantly.
'The chancellor must use next month's Budget to bolster business confidence and enable companies to begin hiring again. The deficit reduction strategy alone is not enough to achieve that, and it requires more than the piecemeal growth measures that have so far been put forward,' Levy said.