By Richard Johnstone | 9 January 2014
Town halls have warned that they face having to impose further cuts to council tax support schemes after the grant to pay for them was merged into general funding by the government.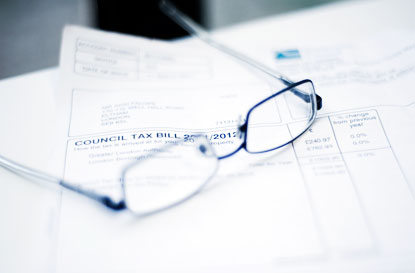 At its annual finance conference yesterday, the Local Government Association said councils would have to cut the money spent on the programmes by as much as £1bn over three years if they pass on overall reductions to residents.
From last April, the national Council Tax Benefit scheme was localised to town halls. The total funding was also cut by 10%, or around £410m at the time of localisation. Authorities were required to set their own eligibility criteria for claimants or make up the difference themselves. As pensioners' entitlement to the benefit was protected, many working-age households have had to pay more or start paying for the first time.
Initially, the Department for Communities and Local Government provided specific allocations to authorities for the first year of localisation.
However, the LGA said this was now being absorbed in councils' total funding settlement from Whitehall, with no separate allocation for 2014/15. This means the money available for support schemes could fall if it is subject to the same cuts as imposed on authorities.
Sharon Taylor, chair of the LGA's finance panel, said as many as one in three councils faced having to ask those on lower incomes to pay more council tax to meet the shortfall, which could be as much as 28% by 2016.
Some councils have been able to make up for the reduction in government support through measures like ending automatic council tax discount on second homes. However there are many parts of the country where this has not provided enough income to fill the gap, Taylor added.
'Councils are now facing an impossible dilemma between making bigger reductions to local services like repairing the roads, collecting the bins and looking after the elderly or asking those on the lowest incomes to pay more council tax,' she said.
'When government handed the responsibility for administering council tax support, it cut hundreds of millions in funding for it. The shortfall between the money councils receive to fund council tax support and the money we would need to protect those on low incomes is going to get bigger and is likely to reach £1bn by 2016.'
Ministers should give councils the full amount of funding needed to provide council tax support and to fully devolve decisions over council tax discounts, Taylor said. 
'Protecting the most vulnerable and needy members of society is a priority for councils but we cannot protect those on the lowest incomes when government is cutting funding and taking some of the decisions about who receives this benefit out of our hands.'