By Vivienne Russell | 19 November 2013
Security firm G4S has issued the Ministry of Justice with £23.3m in credit notes after it acknowledged it charged for monitoring electronic tags when equipment had not been fitted or had been removed.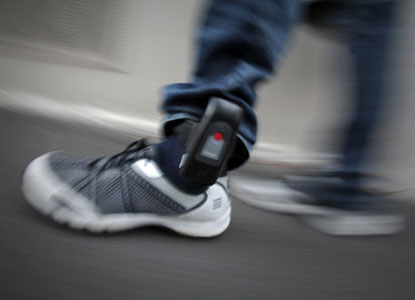 The company has also apologised to the MoJ and chief executive Ashley Almanza called the overcharging 'unacceptable'.
However, the MoJ would not say whether it would accept G4S's offer, saying the matter was the subject of a criminal investigation. 'We will make a further statement when it is appropriate to do so,' a spokeswoman said.
The issue of overcharging in electronic monitoring contracts came to light this summer when an MoJ-commissioned audit concluded that 'tens of millions' could have been paid out to G4S and another contractor, Serco. Both firms are now subject to a Serious Fraud Office investigation.
G4S today said that an independent review of its billing practices by law firm Linklaters had found no evidence of dishonesty or criminal activity by G4S employees.
But the company added: 'The review has confirmed that, in certain circumstances, G4S Care & Justice Services wrongly considered itself to be contractually entitled to bill for monitoring services when equipment had not been fitted or after it had been removed.'
The £23.3m in credit notes relates to amounts incorrectly billed between 2005 and May 2013 and G4S said a further credit of £0.8m would be issued for billings for the period from June to date. 
However, it acknowledged that these amounts may not agree with the MoJ's own audit findings. 'Once those findings are available, G4S will work with the ministry to resolve any outstanding matters,' the firm said.
Almanza added: 'The way in which this contract was managed was not consistent with out values or our approach to dealing with customers. 
'Simply put, it was unacceptable and we have apologised to the Ministry of Justice. As part of a wider programme of corporate renewal, we have changed the leadership of our UK business and we are putting in place enhanced risk management and contract controls.
'We remain committed to working with the ministry and the UK government to resolve this matter and to provide enhanced oversight of service delivery and contract performance.'
Meanwhile, the National Audit Office today published a memorandum for Parliament setting out the events surrounding the MoJ process to retender the electronic monitoring contracts held by G4S and Serco and the subsequent decision to commission a forensic audit of these contracts by PricewaterhouseCoopers.
The report includes examples of disputed billing practices, which show there were cases when both contractors were charging the MoJ fees for years after monitoring activity had ceased or had never occurred or was charging multiple times for the same individual if that person was subject to more than one electronic monitoring order.
According to the NAO, Serco has said that it will refund any amounts that it agreed represent overcharging.