By Richard Johnstone | 7 November 2013
MPs today hit out at the 'extraordinarily poor' implementation of Universal Credit by the Department for Work and Pensions, saying it had led to public money being wasted.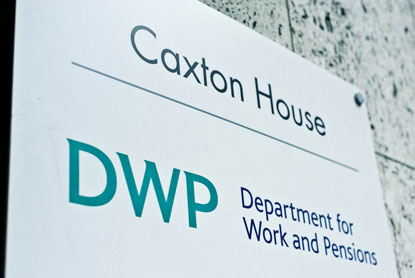 In an examination of the government's flagship programme, the Public Accounts Committee said the DWP had failed to establish a comprehensive implementation plan.
This led to 'extensive delay and the waste of a yet-to-be determined amount of public money' in the initial development, PAC chair Margaret Hodge said. Around £425m has been spent so far on Universal Credit, but much of this, including at least £140m of computer systems, faced being written off, she added.
The committee found that management of the scheme, which is the DWP's single biggest programme, had been characterised by a failure to understand the enormity of the task to merge benefits six benefits into one.
Within DWP, claimed progress was not challenged, and action not taken when problems arose. A lack of day-to-day control meant early warning signs were missed, with senior managers becoming aware of problems only through ad hoc reviews.
Problems were eventually revealed by the Cabinet Office's Major Projects Authority, which led the DWP to 'reset' the programme's development in February.
Since then, the department has been working to address concerns, but MPs found it was not yet been able to present a revised implementation plan to the Treasury and the Cabinet Office.
As a result, Universal Credit will not meet its target of enrolling 184,000 claimants by April 2014, and new information technology could be needed.
Although the department intends to accelerate the later stages of the programme to ensure that the nationwide rollout to all benefit claimants by 2017 is unchanged, this carries further risks, Hodge said.
'We believe strongly that meeting any specific timetable from now on is less important than delivering the programme successfully,' she added.
'Universal Credit is the DWP's single biggest programme and enjoys cross-party support, yet its implementation has been extraordinarily poor.
'The department needs to focus on the long-term successful implementation of Universal Credit. It should evaluate what benefit it can derive from the existing IT but must not throw good money after bad by introducing a short-term fix that does not stand the test of time.'
Responding to the report, a DWP spokesman said MPs had not taken account of the project's new leadership team or the action taken to strengthen governance, supplier management and financial controls.
The scheme would ultimately bring a £38bn economic benefit to society, he insisted.
'We don't recognise the write-off figure quoted by the committee and expect this to be substantially less,' the spokesman said.
However, Peter Riddell, director of the Institute for Government, said accountability for Universal Credit was still ambiguous.
He said: 'Greater external scrutiny of the major projects business plans before decisions are made could help ease difficult conversations about feasibility, scale and value for money to take place between permanent secretaries and ministers.
'Most importantly, in any effective system there would be absolute clarity from the outset about who is responsible for what and the consequences for failure.'