By Richard Johnstone | 15 May 2014
MPs have warned there is uncertainty over how the Department for Work and Pensions will tackle fraud once the flagship Universal Credit benefit reform is introduced.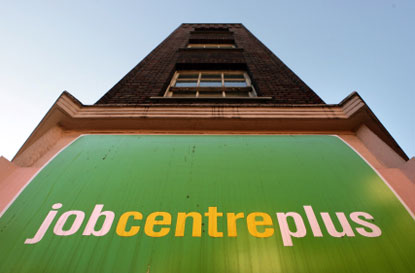 Examining the government's plans to manage Universal Credit without increased risks of fraud and error, the work and pensions select committee said the processes were not fully developed.
The government has insisted an IT system, called the Integrated Risk and Intelligence Service (IRIS), will allow it to cross-check data to reduce fraud in the housing costs element of the benefit. This would provide similar safeguards against fraudulent claims as those currently operated by local authorities within the Housing Benefit system, the department said.
However, the National Audit Office's examination of the controversial benefit reform, which will merge six benefits into one payment, found IRIS was missing from pilot schemes.
The rollout of the reform had been delayed due to problems with the computer system, but it was now in place in 10 pilot areas across the country.
Committee chair Dame Anne Begg said Revenue & Customs' use of real-time information on PAYE earnings for Universal Credit had the potential to substantially reduce fraud and error over the long term.
However, this could be 'seriously undermined' because of the uncertainty about how DWP will administer the housing element without increased risks of fraud and error.
It was currently unclear when the department would be able to have access to the necessary property data, she said.
'Under the current Housing Benefit system, local authorities can cross-check claims across a range of data relating to other council services. Unless DWP is able to cross-check Universal Credit claims in a similar way it may be less effective in tackling fraud and error.
'It is vital that a fully developed and tested information technology system, which allows DWP to cross-check data, is in place before Universal Credit is implemented on a national scale.
'Worryingly, it appears that there is no automated system in use in the pathfinders and is not clear when or how a system will be available.'
The committee also called on the department to publish the statistics for fraud and error in the benefits system on different days in a bid to tackle public perceptions of the extent of benefit fraud.
It is currently estimated that only 0.7% of total benefits expenditure is claimed fraudulently, but the average public perception is 34 times higher.
'Statistics relating to benefit fraud are often conflated in media reporting with those relating to error; and people's perceptions of the level of benefit fraud are completely out of kilter with the official estimate,' Begg added.
Responding to the report, a Department for Work and Pensions spokesman said: 'Universal Credit is expected to reduce losses due to fraud and error by £1bn in the next five years when it's fully in place. This modern, simpler and easier-to-administer benefit is running successfully and we are continuing to work closely with local authorities to ensure its continued safe and secure rollout.
'We are absolutely committed to doing all we can to reduce the level of fraud and error in the benefit system, which has fallen since 2010. We have created a joined up Fraud and Error Service, and will be bringing local authority and HMRC investigators into DWP, and have announced tougher new measures against those who cheat the system.'