By Richard Johnstone | 28 October 2013
Councils have urged energy companies to work with them to deliver a government-mandated energy efficiency programme after finding the scheme is falling behind schedule.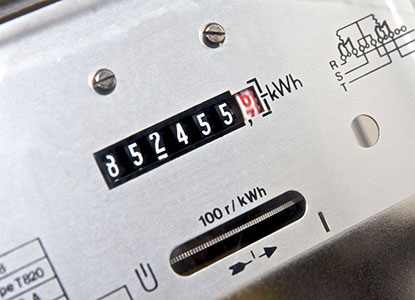 The Local Government Association said that delivery of the Energy Company Obligation programme was nearly two-thirds behind where it should be, meaning thousands of poor and elderly people face higher-than-necessary fuel bills this winter. The programme is intended to improve the insulation of vulnerable people's homes, and is paid for through a charge on all customer bills. This is one of the national levies being blamed for adding to the cost of energy.
LGA analysis of Department of Energy and Climate Change figures revealed an estimated £975m had been collected in the nine months of scheme operation since January 2013.
However, based on seven months of insulation programmes' progress, the scheme was 65% behind its targets.
Mike Jones, chair of the LGA's environment and housing board, called on energy firms to work more closely with local authorities. Councils know their localities and are able to identify areas most in need of assistance and ensure the spending provides value for money, he said.
'Energy companies are collecting this money through a levy which is contributing to the cost of fuel bills and they have an obligation to invest it as swiftly and effectively as possible to deliver upgrades which save vulnerable people money and keep them warm and healthy this winter.
'Local authorities up and down the country stand ready to work in partnership with the energy companies to make sure the hundreds of millions of pounds of unspent money is used to deliver warmer homes and lower bills to the people who need it most.'
Responding to the LGA, industry body Energy UK insisted it has been working closely with councils on the ECO programme.
A spokeswoman added: 'We have already held a number of roadshows round the country where participants – including local authorities, housing associations, providers, DECC and the Green Investment Bank – have been able to share their experiences and learn for best practice. 
'We appreciate that ECO, like any major new government programme, takes time to bed in and for people to understand how things work but Energy UK is committed to helping in that process.'