By Richard Johnstone | 8 October 2013
The Welsh government has struck a deal with two opposition parties to reform social care provision and increase school spending, First Minister Carwyn Jones has revealed.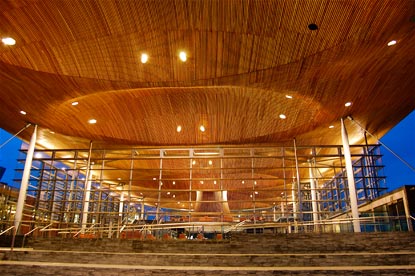 Ahead of today's budget statement by Finance Minister Jane Hutt to the Welsh Assembly, it was announced that the governing Labour Party had came to a £100m spending pact with Plaid Cymru and the Welsh Liberal Democrats.
This money will be used to better integrate health and social care and 'break the link between poverty and educational attainment', the Welsh Government has said.
Labour, which governs in Wales as a minority administration, needs the support of opposition parties to pass its spending bill.
As part of the agreement, a £50m Intermediate Care Fund will be created to coordinate health and social care provision across the country so that the efficiency of both capital and revenue spending is improved. The government said more joined-up care would help support independent living for people who need all of health, housing and social services.
In addition, more funding will be made available to two Welsh healthcare programmes. Around £5.5m will be invested in the Supporting People initiative, which provides early intervention support so vulnerable people can live as independently as possible. Cancer treatment in north and southwest Wales will also be boosted by a £9.5m investment in the health technology and telemedicine fund.
The government's pupil deprivation grant will also be increased by £35m under the agreement. The grant gives extra funding to schools for each pupil in receipt of free school meals, similar to the pupil premium in England.
As a result of the extra money, the grant will more than from £450 per pupil to £918 in 2014/15.
Labour leader and First Minister Carwyn Jones, Plaid leader Leanne Wood and Welsh Lib Democrat leader Kirsty Williams all welcomed the 'unprecedented' budget agreement.

More details are expected later today, when Hutt makes a statement to the assembly at 2.45pm.