By Richard Johnstone | 10 October 2013
Changes to how health spending is allocated across England are needed as part of efforts to close the £30bn funding gap faced by the NHS over the next eight years, regulator Monitor has said.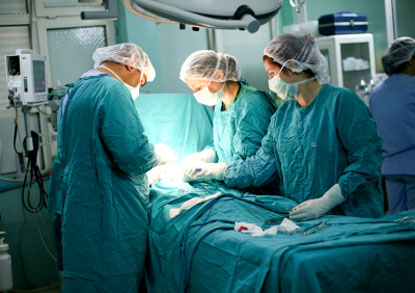 The gap, caused by NHS funding not keeping pace with demand, will require radical changes to how services are delivered to improve efficiency by 2021, the economic watchdog stated. It represents the 'greatest financial challenge of recent times' in the NHS.
Monitor's Closing the NHS funding gap report concluded the scale of the challenge is so great that continuation of existing schemes, such as the Quality, Innovation, Productivity and Prevention programme, would not be enough to maintain provision. QIPP aims to make £20bn worth of productivity improvements across the NHS in England by 2015.
'The NHS will have to achieve more for less at a higher rate than it ever has before,' the report stated.
'One "huge heave" will not be enough, and the NHS will have to ensure that improvements in productivity do not lag behind the rest of the economy.'
Instead, fundamental change is needed, including reforms to how money is allocated across the system by government and NHS England.
Currently, funding is determined based on historic demand for services, rather than an up-to-date assessment of the disease burden of the population and the potential for particular interventions.
Rebalancing spending between different diseases, and redirecting resources to prevention and early diagnosis, could yield important productivity improvements, Monitor said.
An 'honest debate' is also needed across the health service about where opportunities lie to deliver better care more cheaply, including further curbs on staff costs, the report stated.
It highlighted the current NHS wage freeze, and subsequent 1% cap on wages until 2014/15, which is set to save the NHS £5bn.
Monitor chief executive David Bennett said the health service would 'strain every sinew' to ensure services are not affected by the funding squeeze.
'While there are individual things the sector can do – like be more efficient in its procurement or introducing new ways of working in hospitals – what is required is a step-change. In short, the NHS must undergo radical change if it is to survive.
'Monitor, as the health sector regulator, will not only be supporting, but actively enabling changes that deliver better services for patients and reduce costs.'
Responding to the report, a Department of Health spokeswoman said: 'We've protected the health budget and increased health spending in real terms. But we know that to meet rising demand the NHS will need to work even harder to become more efficient and we welcome Monitor's contribution to the debate on making that happen.'

However, shadow health secretary Andy Burnham said Monitor's analysis would 'send a shiver down many a spine'.

He added: 'Evidence from around the world tells us that market systems cost money, not save money. This is the wrong route to a more efficient NHS.

'This is the government's hidden NHS agenda that ministers don't dare admit. It is this market madness that has got to go.'