By Richard Johnstone | 30 June 2014
The National Audit Office's latest probe into local government will look at how well Whitehall departments can spot councils at risk of financial failure, according to the senior auditor in charge.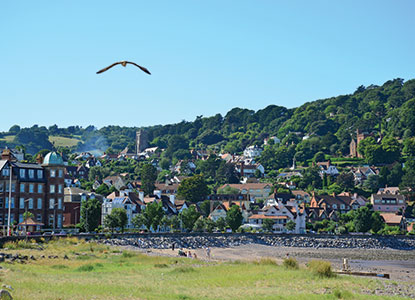 Aileen Murphie, the NAO's director of local government value for money studies, told Public Finance that the watchdog's review of council sustainability would also include an assessment of the cumulative impact of spending cuts on authorities.
The review, which forms part of the NAO's local government work following Communities Secretary Eric Pickles' decision to abolish the Audit Commission, is expected to be published in the autumn and will update a report published in January 2013.
Auditors warned then that funding cuts posed 'increasing difficulties' for town halls, and urged Whitehall to better understand the impact of reductions. This came after West Somerset District Council had been judged by the Local Government Association to be not viable in the long term, with a programme subsequently agreed with neighbouring authorities to share services and management.
Murphie told PF the new examination would look at how government's plans to identify financial failure had developed over time.
Recent financial reforms to local government, such as the part-localisation of business rate growth, meant a new investigation was needed, she added.
'Because the whole shift in local government finance has been moving from grant funding towards localised incentives, you can't have a look at the same situation over time,' she said.
'We are going to look at the strategies [for dealing with financial failure] and what a government's warning canary is – what will tell them if something bad is about to happen.
'I think that's a very interesting question. There are probably eight central government departments that have got a really big impact in local government finance, and they'll all have a different type of songbird.'
Although the NAO's examination of the adult social care system in March highlighted that the Department of Health and Department for Communities and Local Government were working together, Murphie said there was still 'a gap' across other ministries that could make it difficult to follow the cross-cutting impact of spending reductions.
'It's always difficult to try and assess how joined-up Whitehall is, but we're certainly looking at it,' she said.
'I know we always go and think about the DCLG because it is Whitehall's prefect in the local government world, but there is an impact from other departments – I'm thinking mainly here about the Department for Work and Pensions and the coming impact of the Universal Credit.
'What those departments should be thinking about, and looking for and telling DCLG, is really important as well.'
Responding to the comments, Jonathan Carr-West, chief executive of the Local Government Information Unit, said the NAO was right to be looking into the possible signals of failure.
'The canary-in-the-mine aspect is really important, because it's such a difficult time for local government financially that the last thing they need is unintended consequences from spending cuts elsewhere that then rebound on local government,' he told PF. 'Things are tight enough. I don't think many councils have a margin for error, but to get a sense of that requires more of a helicopter view than any one council can do for itself.'
Cuts across the public sector can have a knock-on impact on councils, leaving them open to 'a double whammy', he added. 'They're taking the biggest cuts in any part of the public sector, but they're also in many ways the service of last resort – they're the ones that are there to pick up the pieces when other parts of the public sector withdraw services.
'The council is the backstop, because it has that broad responsibility for the wellbeing of its citizens.'
The implementation of Universal Credit was a particular example, he said, where if people face trouble paying their rent – since under the reforms, some recipients will have to budget for these payments for the first time – town halls would have to assist.
'The relationship between DWP and DCLG is patchy – it is anything but systemic,' he added. 'But who has to make sure that person is still housed in the end? It's the local authority. It is a great example of where problems elsewhere could come home to roost.'