By Richard Johnstone | 27 September 2013

The government's neighbourhood Community Budgets programme, which is intended to give local areas greater control over public spending, could be rolled out across the country, local government minister Don Foster has revealed.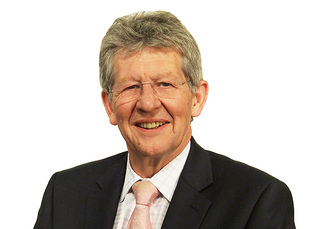 In an exclusive interview with Public Finance, Foster said the programme, which brings local people and service providers together to identify where improvements could be made, had been successful in 12 pilots.
Among the projects taken forward are plans to integrate public spending in White City in the London Borough of Hammersmith and Fulham, which hopes to utilise greater local decision- making to find efficiencies.
A second successful programme would coordinate health spending in Birmingham's Castle Vale area.
In July, Foster announced that the government would support 100 new projects to further test the idea, now renamed Our Place. Around £4.3m would be available to 'build up' the rights of local communities to become more involved in local spending decisions, he said.
The minister told PF that the government would soon announce plans to appoint an organisation to distribute the money to local schemes. 'We're looking to agree who is going to take on the running of the next stage of this scheme. We will have a body that will have access to the funding we're making available, and that will also provide the help and support.'
This could lead to the scheme being rolled out nationally, Foster intimated. 'It could go nationwide, it really could,' he said.
'If you look at opinion polling, people are increasingly wanting to be engaged in their local community, and they want to have a say. We're finding ways to do that through a variety of routes – of which Our Place is a very important one – to help people look at services that are delivered in their area.'
The pilots required public spending data to be broken down to a very local level, Foster noted. This was completed in a way that had not been done before and the process had identified potential new savings.
'They look at all of the money and what it was spent on, and work out how they could save a significant sum of money by co-locating different services, by avoiding some of the duplication and by doing things differently,' he explained.
This local analysis of spending could be further rolled out alongside the government's other 'whole place' Community Budget scheme, which covers entire local authority areas, Foster added. This would improve the coordination of local public spending through 'much more sensible working'.
'One of the things we have to start recognising, at both the local and the macro level, is that there's going to have to be much more partnership working.
'At the level of local communities, that requires people to think differently about the whole issue of governance.'
Ahead of the launch of the extended pilots, Foster predicted that many councils would embrace the idea of giving communities more of a say in spending decisions, and expected to have many places to come forward.
However, he admitted that some councils had only demonstrated an interest in reaction to central government funding cuts.
'It would be very dishonest of me to say that some councils have come to this approach because of a great belief in doing so. For some of them, the finances have put this upon them.'
There were a number of councils that were involved in the neighbourhood Community Budgets because they believed in it, but those that 'did it because they had to' were increasingly working with their neighbourhood or their communities because they see it as right, he added.
Responding to Foster's comments, Peter Fleming, chair of the Local Government Association's Improvement and Innovation Board, said local areas should have greater control over the way public money is spent. He said Our Place was one way of providing this.
Fleming told PF: 'A key element of any wider roll-out is ensuring that public money is well spent and that the new structures are subjected to democratic oversight and accountability at a local level.
'It is important that this isn't treated like the start and finish of the drive to take power out of Whitehall and place it into the hands of local people. Ultimately, the aim has to be rewiring services around the people who use them and the places where they live, and that requires a fundamental rethink of the way the public sector is structured.'
Laura Wilkes, the Local Government Information Unit's policy manager, was involved in the neighbourhood budget pilots. She told PF that any attempt to roll out the scheme nationally would also need a mechanism to ensure that lessons and best practice were shared across the country.
'I think that's a real challenge for the sector. If one area innovates around services and develops something exciting, there are certainly questions about how that becomes scaleable across the rest of that local area, and how that can be shared across the sector.
'I hope there will be one thousand flowers blooming, but at the same time, there is that age-old problem [of] duplication in the sector and inefficiencies.
'I hope that there will be capacity in the programme for areas to learn from each other, and if there is any really good innovation, that this is shared.'