By Mark Smulian | 6 September 2013
The HS2 Growth Taskforce today holds the first of its regional roadshows in the West Midlands. The group has been formed by the Department for Transport with the aim of devising ways to increase the number of jobs and other benefits form the proposed HS2 line.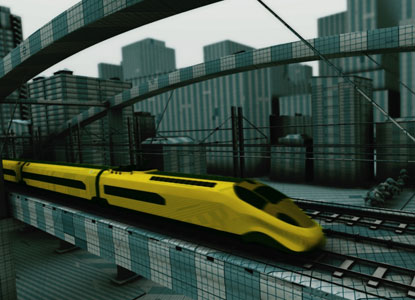 The route is intended to run from London to Birmingham, and then onto Manchester and Leeds, and has a total budget of £42.6bn.
Membership of the independent expert group includes former transport minister Steven Norris, will meet local business and political figures to discuss the potential of HS2 for job creation. Growth taskforce members will make recommendations to the Government on how HS2 can act as a catalyst for regeneration in the regions.
Commercial secretary to the Treasury and chair of the HS2 Growth Taskforce Lord Deighton said: 'HS2 is not just a project for London or the station cities and the growth taskforce is determined to see the benefits stretch far and wide across the country.
'That is why getting out and meeting with our city and business leaders is so vital and will go a long way to informing our final report to the government.'
Birmingham City Council leader Sir Albert Bore said research for the regional transport authority Centro has predicted that HS2 would deliver 50,000 jobs, and £4bn of economic growth each year, for the West Midlands.
'The figures show the benefits of connecting Birmingham and London are more than doubled when the region is also linked with Manchester and Leeds,' he said.
The government said HS2 was expected to generate up to 22,000 construction jobs in the next five years, rising to 50,000 by the late 2020s.
Regional roadshows will continue until December with meetings in Manchester, Leeds, Sheffield, Nottingham, Liverpool and London set to be confirmed.