By Richard Johnstone | 19 September 2013
Cuts to the money county councils receive from the government's New Homes Bonus will hit the delivery of vital infrastructure projects such as rural broadband and transport schemes, ministers have been told today.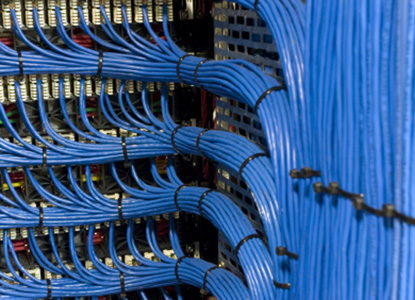 The warning from the County Councils Network comes after the Treasury announced that £400m of the bonus would be top-sliced to fund the creation of a Single Local Growth Fund. 
The NHB is Whitehall money intended to match the additional council tax raised on new homes for six years. Councils had included the cash in their indicative budgets.
But following the decision to top-slice the NHB cash, county councils are warning that some could lose all of their share, putting a host of projects intended to boost local growth 'seriously at risk'.
All respondents to a survey of county council chiefs, conduced by the Shared Intelligence consultancy for the CCN, agreed the change would make it more difficult for them provide tactical investment.
It also found 60% of counties had already committed their NHB money to support schemes designed to boost local growth. 
CCN chair-elect David Hodge said county councils were 'best placed to make the type of investment critical to supporting local entrepreneurs and unlocking further investment for our areas'. 
He added: 'Withdrawing the NHB while denying counties the types of freedoms and flexibilities they need to help drive economic growth across the country could leave us with no resources to perform these vital tasks. It is a false economy.' 
Speaking to Public Finance at the Liberal Democrat party conference in Glasgow this week, local government minister Don Foster said it was 'perfectly understandable' that councils were worried about the plan to redirect some of the NHB payment.
However, he insisted there would be 'as many winners as there are losers'.
Foster said: 'The reality is, of course, that the money will go to the areas that most need it. So if you're a council that really needs that money then you will get it, and you will get more because you will get it from a council area that doesn't need it.
'The money doesn't disappear, it's going to be used. If you use it where it's most needed, it seems to me that would be unpopular with those councils that have their money taken away, but it might be incredibly popular with those councils that get rather more than they expected to get. 
'So I don't buy the argument that says that this is completely disgraceful, but I do of course understand councils' concern about it.'