By Richard Johnstone | 11 September 2013
The number of people working in local government fell by nearly 50,000 in the second quarter of 2013, according to figures from the Office for National Statistics today.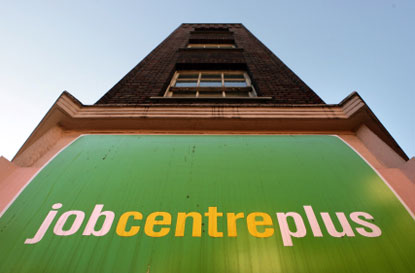 Overall public sector employment was down by 34,000 over the three-month period. The biggest fall was in local government, where 48,000 jobs were lost.
The number of people employed in the NHS and government administration posts also fell over the quarter. There are now 1.55m people working in the health service, down 21,000, while there are 1.08m posts in public sector administration, reduced by 6,000.
However, the number of people working in the civil service grew by 1,000 posts to 450,000, and the number of people working in education also grew, by 14,000 to 1.48 million.
Trades Union Congress general secretary Frances O'Grady said the figures show that the government's cuts are continuing to hit vital frontline services. The NHS had been particularly affected by reductions, she added.
'Despite the chancellor's boasts this week, austerity is continuing to cause damage and we are far from a strong and sustained jobs recovery.'
Total unemployment figures for the UK were also published today, covering the three months from May to July. Overall, unemployment fell by 24,000 people to 2.49 million, or 7.7% of the economically active population, compared to the previous three months.
Employment minister Mark Hoban said the fall was welcome, adding that the 80,000 increase in the number of people in work over the same period had been due to growth in the number of full-time jobs.
'The private sector has created jobs for 1.4 million more people under this government, and there are now more people employed in the private sector than ever before. These are all positive signs that suggest the UK economy is turning the corner.'

Labour's shadow work and pensions secretary Liam Byrne said that, although the headline fall in unemployment was welcome, both youth unemployment and long-term unemployment had risen.
'There is simply not enough work to go round and the proof is a record high in the number of part-time workers looking for full-time jobs,' he said.
'There's now been an incredible rise of 364,000 part time workers looking for full time jobs since the election.'