By Mark Smulian | 26 September 2013
One third of district councils raised more money from charges than from council tax in 2011/12, the Audit Commission has said.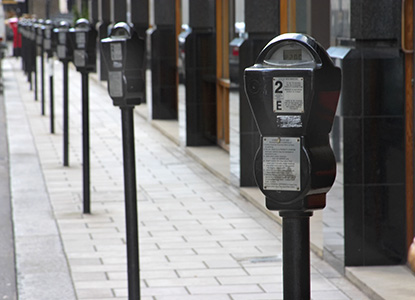 In a value for money report Income from charging, published today, it said the £10.2bn raised through charging for services funded 9% of single-tier and county councils' overall service expenditure, and 20% of that of district councils. 
Charging income nationally was less than half the amount raised through council tax, but locally it exceeded the council tax take in 32% of districts and 21% of London boroughs.
Commission chair Jeremy Newman said: 'The fact that some bodies derive more income from charging than council tax is neither good nor bad, but highlights the significant role charging plays in funding public services, and reminds councillors and electors to carefully scrutinise the approaches councils are taking.'
There were huge variations in charging income, ranging from contributing 2% to 87% of spending in districts.
Newman said: 'With reductions in their funding and rising demand for many services, councils are facing difficult choices about which services they can afford to provide. The use of charging to support a service, or influence demand merits closer examination. 
'Councils need to ensure that their approaches to charging are delivering the benefits expected and remain lawful.'
However, between 2004/05 and 2011/12 councils' total income from charging fell by 2% in real terms, and by 11% in real terms since 2009/10. Despite these reductions, the contribution made by charging income to service spending remained relatively stable over this period, at about 10%, the commission said.
Commenting on the commission's findings, CIPFA chief executive Rob Whiteman said: 'The Audit Commission report shows that, despite massive budgetary pressures faced by councils, including the council tax freeze, the overall the proportion of income from charging they use to fund public services hasn't increased.
'CIPFA believes that this report lends further weight to our calls for the establishment of an independent grants commission to resolve local government funding, making its distribution fairer and basing it upon genuine need.'

Local Government Association chair Sir Merrick Cockell said councils were working hard to keep fees and charges low.
'The bigger picture is that the funding system for local government is bust. Rigid central control of councils' main funding streams has left many areas in a precarious financial position and some councils are in danger of being unable to fund their statutory responsibilities,' he said.

'Unless there is a complete overhaul of the way local services are funded we face the very real possibility of local authorities starting to fail their communities.'