By Mark Smulian | 15 August 2013
The leader of the UK's largest local authority has today urged the National Audit Office to investigate the government's handling of its funding of councils.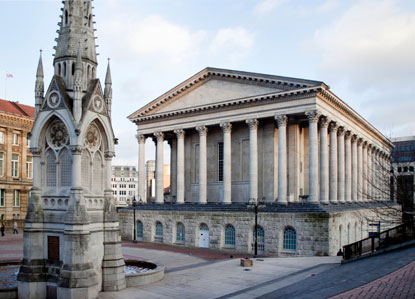 Birmingham City Council leader Sir Albert Bore said in an open letter that his council's financial position was even worse than feared.
He had previously said it faced having to make £615m of savings between 2011 and 2018. However, a series of further cuts imposed by Chancellor George Osborne had taken this figure to £825m, a level Bore said could not be met from conventional efficiency savings.
The NAO examined the financial sustainability of local government in a report published in January, but Bore called on the watchdog to reopen this investigation.
'I am today calling for the National Audit Office to examine central government's management of its funding to councils, and to assess the future viability of local government if these cuts go ahead,' he said.
'Let us start turning the tables and ask the auditor to look closely at all of this.'
Bore said Birmingham was a responsible local authority and would do all it could to deliver services despite the scale of cuts.
'However, to pretend that they can be delivered by traditional efficiencies and the sort of savings the secretary of state for communities and local government has highlighted is simply misleading,' he said.
'This council has not sought to delude itself or its citizens that these massive budget reductions can be achieved in this way.'
He said Birmingham would undertake a fundamental review of all services, and would seek to protect the most important, but 'it may be necessary to cease the provision of others altogether'.
Bore also called for to more resources to be channelled through English regions under local control.
'It is clear that our local policies on tackling unemployment work better than national ones and that the city and region can flourish if we are allowed to promote regeneration locally,' he said.
Birmingham's problems began with the £615m cut. Bore said this was later worsened by a 1% addition to the savings needed imposed in the March Budget, coupled with higher reductions in future years.
June's Spending Review added £42m to the savings required, but worse followed when the Department for Communities and Local Government issued a 'technical consultation' in late July, which gave specific figures for individual councils.
'The upshot is that the true reduction in core government grants in 2015/16 will actually be 14.5%, rather than 10%, and we estimate that this will result in yet another worsening of around £23m a year in the funding gap,' Bore said.