By Vivienne Russell | 19 November 2014
The Department for Communities and Local Government must improve efforts to monitor the effect of councils' funding cuts on the ground, the National Audit Office has said.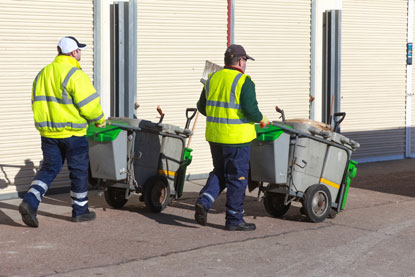 In a report issued today, the spending watchdog said DCLG had only a 'limited' understanding of authorities' financial sustainability and relied on other Whitehall departments to alert it to individual service failures.
The study set out the scale of cuts that have been imposed on councils, highlighting a 37% real-terms reduction in government funding to local authorities between 2010/11 and 2015/16.
Once council tax is included, councils have faced a 25% reduction in their real-terms income.
There was also significant difference in the scale of funding reductions faced by different authorities, with those more reliant on central government grant most affected. 'This was an outcome of policy decisions to tackle the fiscal deficit by reducing public spending, and for local authority funding to offer incentives for growth,' the NAO noted.
Social care was the spending area that councils had tried to protect the most, with other areas such as housing and culture and leisure seeing larger reductions.
While councils had tried to use efficiencies to make savings, the NAO did find some evidence of reduced service levels as well. Since 2010/11, for example, councils are offering fewer days of residential care and homecare for adults.
A complementary report, also published today, examined the impact of funding reductions on local authorities, finding significant variation in the way councils have responded.
Those grappling with larger cuts have not been able to protect social care funding to the same degree, it found. It also noted that some sub-services, such as housing support and advice had experienced very substantial cuts.
Commenting on the findings, NAO head Amyas Morse said: 'Local authorities have worked hard to manage reductions in government funding at a time of austerity. At the same time, there is evidence of some service reductions.'
He urged DCLG to be better informed about the situation local authorities were facing on the ground so it could head off any serious problems.
'It should look for evidence of financial stress in local authorities to assure itself that they are able to deliver the services for which they are responsible,' Morse said.
'It should be clear about the knock-on effect of the various funding decisions taken by departments in Whitehall.'
But local government minister Kris Hopkins said, with local government accounting for a quarter of all public spending, councils needed to their bit to tackle the deficit.
'This government continues to deliver a fair settlement to every part of the country – north and south, rural and urban, metropolitan and shire.
'The reality is since 2010 budgets have been balanced, council tax has fallen by 11% in real-terms and public satisfaction with local government has been maintained.
'But there is still much councils can do to cut waste and make sensible savings, such as using their reserves, making better use of surplus public sector assets, clamping down on fraud, boosting council tax collection rates and sharing back offices.'
CIPFA chief executive Rob Whiteman said the report showed the stark pressures many local authorities were facing as they continue to try to maintain services while balancing the books.

'When you consider that this comes alongside other pressures like the council tax freeze and increased demand for services, especially including statutory services, councils have done exceptionally well to manage austerity,' he said.
'That auditors are expressing concern over the ability of more than half of all metropolitan councils to deliver the savings necessary demonstrates the significant strain that many local authorities are under.
'As the report makes clear the Department for Communities and Local Government needs to do more to try and understand those pressures and the inadequate level of information and analysis from the department on the cumulative impact of funding reductions on individual authorities needs urgent attention.'

A Local Government Association spokesman said the NAO had painted a 'stark picture' of the financial risk and uncertainty facing councils.
'With further public spending cuts expected in the next Parliament, it is clear that a "more of the same" approach will not work,' the spokesman stated. 'Devolution to local areas is the only answer.'