By Richard Johnstone | 19 July 2013
The government has been urged to improve its procurement skills after the public administration select committee said fears that G4S and Serco had overcharged on electronic tagging contracts was 'just the latest example' of poor Whitehall management.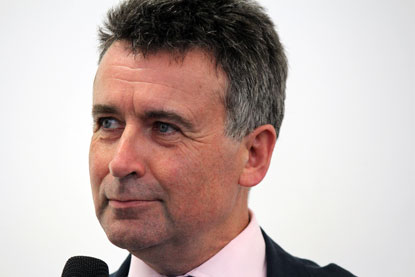 The committee examined the government's ability to get value for money from the £45bn worth of services procured by Whitehall each year, and concluded there was an opportunity to make purchasing more effective.
Flaws in how the government buys products and services have led to a 'stream' of contract management failures, the committee said today. The launch of a government-wide review of contracts held by G4S and Serco, after the Ministry of Justice said it had been billed for millions of pounds of services that had not been carried out, was only the most recent case, they said.
Committee chair Bernard Jenkin claimed 'the same kind of failures seem to be repeated again and again' as there were 'clear shortcomings' in the civil service's ability to run effective and efficient procurement.
He said it was 'astonishing' that departments had cited legal restrictions as a barrier to getting involved in Cabinet Office initiatives to pool purchasing of some common items across government such as IT equipment and consumables, which could save money.
'Whilst we welcome the government's initiatives to centralise procurement, progress so far has been painfully slow and sporadic,' he said. 'Only a coherent strategic plan, setting out clear objectives and how they are to be achieved, backed by united leadership across the top of government, can achieve the necessary change.'
This will require more power being given to the Cabinet Office to enforce the policy, he stated. 'The government has failed to set out a clear strategy for public procurement and it may be impossible to achieve this without changing the relationship between departments and the centre. The government is a single customer and should behave as such.'
Although existing government initiatives to improve capability and skills, such as the Major Projects Leadership Academy to train staff were welcome, a 'more fundamental shift' was needed, he added.
Responding to the report, a Cabinet Office spokesman said the government was implementing 'unprecedented reforms' to transform Whitehall into a leaner, more efficient purchaser.
However, the government knows that there is more to do, he added.
'At the time of the last election, government procurement was uncoordinated and bureaucratic. Our priority has been to strip out unnecessary procedures, change the way we buy and goods and services, and enforce sensible controls on recruitment and use of consultants.
'Our work to utilise government's bulk-buying power is driving more competitive procurements from suppliers of all sizes to get maximum value for the taxpayer. This saved £3.8bn in 2012/13.'