By Richard Johnstone  | 26 April 2013

The Local Government Association is set to launch a radical reform plan for councils that will outline new ways of allocating public funding and providing services, chair Sir Merrick Cockell has revealed.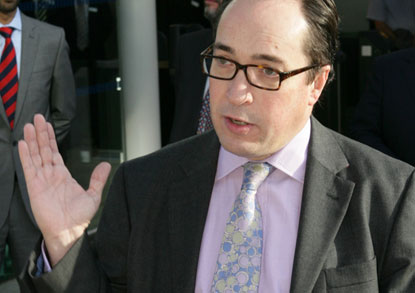 In an interview with Public Finance, Cockell set out details of the LGA's attempt to develop a 'new model' for local government, which will be launched at its annual conference in July.
In February and March, the group examined five key issues for local government at ten regional roadshows across England. Areas under the spotlight included the financial sustainability of local government, as well as the future of adult social care services and welfare reform. The group also examined what additional powers could be devolved to create an 'independent' local government sector, as well as what councils can do to boost economic growth.
Cockell said there would now be a 'deep dive' into the detail of each area to devise proposals. 'We haven't reached the conclusions yet, but we have been doing this for a few months now, going round our member authorities, with councillors and officers from those authorities and people in communities,' he told PF.
'It's focusing on the real priorities over the next years and then looking from base principles at how we can achieve those results more effectively.'
With funding reductions planned by central government until 2018, a reform package is needed to ensure councils are 'sustainable in the medium term', he said. 'It isn't just going to be for one year, or a four-year Spending Review or whatever it will be, and is actually looking to what will work better in the future.'
The proposals are being made so they can influence manifestos for the 2015 general election, and will build on the LGA's recent campaign for greater power for local government. The group assisted on the House of Commons' political and constitutional reform select committee's report on achieving independence for local government, which called for greater autonomy and fiscal powers for English authorities when it was published in January.
Cockell said the 'very core' of the model would build on independence for local government, including what he called 'real freedom' for councils.
'That's going to be one of the key elements from which the rest would flow, and therefore we'll be able to point to how greater freedoms can lead to increased growth, more infrastructure investment and more housing, and join everything together.'
Among the possible financial freedoms being examined is whether councils could be given a wider role in Comprehensive Spending Reviews, including a possible power for the LGA in dividing up available funding.
This would be 'a different relationship' Cockell said, where local government was part of a 'proper negotiation' over funding.
The new model will also seek to advance changes being introduced by the current government, such as the Community Budget pilots, where funding from across the public sector is pooled in local areas for local services.
Cockell said the new model could then be used as the basis of a settlement with Whitehall.
'If we can carry the broad support of local government for a better way of operating local, democratically accountable public services, then we have a chance of selling that into the manifesto-writing process, leading through to 2015. If the broad thrust is common, we might have a chance of actually landing this, whoever forms the next government.'
The chair of the political and constitutional reform select committee, Graham Allen, welcomed the LGA's attempts to build on the committee's report. He told PF: 'What we need is devolution to take place throughout the UK and that vehicle in England is local government. We will free tremendous amounts of innovation, creativity and money if we make the best of local government by setting it free rather than if it's tied down by Whitehall.'
Allen added: 'We are the only country that treats local government as a servant rather than a partner.'
Simon Parker, director of the New Local Government Network, said the plan for a new model for local government would unite a number of areas of concern for the sector amid the current climate of spending cuts. 'I think it's useful to bring it all together in one place, as everything is changing all at once, and I think we need a historic national settlement to manage this. We talk about cuts, and that's what's driving a lot of this change, but councils are looking to areas like their role in growth – that's where they are going.'
He added: 'The LGA is right on these five themes, and we need a historic, new political solution. It's a good idea, and something I would support.'
However, it will be vital for the LGA to get buy-in from most authorities, Parker added. Alongside the LGA, large city councils such as Manchester and Birmingham will need to use their lobbying power to help it succeed.