By Richard Johnstone | 22 April 2013
The Labour Party has set up an independent commission to examine how to integrate health and social care spending.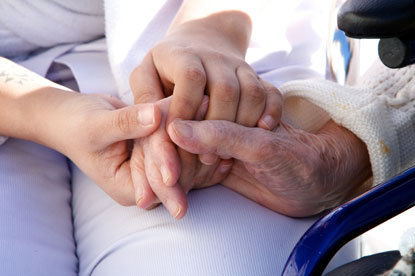 The Independent Commission on Whole-Person Care will be led by Sir John Oldham, the Department of Health's former clinical lead for quality and productivity, Ed Miliband announced. This follows last year's commitment from shadow health secretary Andy Burnham that Labour would integrate spending if the party won the next election.
Currently, state support for adult social care is provided by councils, while the NHS funds treatment of continuing conditions. Launching the commission today, Miliband highlighted research from the Nuffield Trust think-tank that warned there could be a £29bn funding gap in the health budget by 2020 because of the rising demand and fragmented funding arrangements.
Increased longevity, coupled with the 'toughest financial pressures for 50 years' in the public sector, is the biggest challenge to NHS funding since it was founded, he added. Changes are now needed to make NHS fit for 21st century.
'The NHS will always be a priority for expenditure under a Labour government, but we must make every pound we spend go further at a time when our NHS faces the risk of being overwhelmed by a crisis in funding because of care needs by the end of this decade.'
Oldham has been asked to produce recommendations on how to deliver integrated 'whole-person care' using existing resources.
Among the changes to be examined is how to ensure an individual's various care needs are coordinated to end 'the frustration of families being passed around between different organisations', Miliband said. This will require greater coordination between doctors, nurses, social workers and therapists and a focus on providing care in people's homes.
Other members of the 11-strong commission include Jeremy Hughes, chief executive of the Alzheimer's Society and Peter Hay, director of social care at Birmingham City Council and the past president of Association of Directors of Adult Social Services.
Oldham said reforms were needed to avoid a 'crisis of need', which threatened to make both the NHS and social care system unsustainable.
He added: 'I am very pleased to undertake this important task. Seventy per cent of activity and cost in the care system is for people with multiple chronic diseases, which includes a rising number of older people.
'Their care crosses organisational boundaries, and is fragmented. Those patients say, "I want you to treat the whole of me, and act as one team", which also leads to better outcomes and greater efficiency for the whole system. We need to bring that about.'