By Richard Johnstone in Manchester | 3 July 2013
Six Labour-dominated councils are to develop schemes to fully integrate health and social care services as part of the party's plans to devise a 'new settlement' for the NHS, shadow health secretary Andy Burnham has said.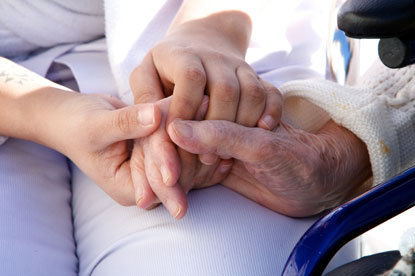 Plymouth, Derbyshire, North East Lincolnshire, Lancashire, Islington and Gateshead authorities will develop 'whole person care' regimes by working with local NHS Clinical Commissioning Groups through Health and Wellbeing Boards.
In a speech to the Local Government Association conference today, Burnham said the health and care system was currently unable to treat the whole person, as it focused on different elements.
This separation of social and medical care was 'seriously wrong' and didn't make any sense, he told delegates. The split also meant the NHS had a vested financial interest in the failure of preventative social care, as it received funds when older people required more intensive medical treatment in hospitals. Therefore, there was a need to create 'one service' that worked to the same set of rules, and the 'full integration' of health and social care to break down 'the wall' between the systems, Burnham added.
'Only then will we be able to break the incentive for funds to flow out of prevention and into treatment.'
The six 'innovation councils' will work with CCGs, as well as hospital trusts and care home providers, to 'explore ways' to provide more effective health and care services. These authorities' experiences would help develop Labour's detailed plans for integration, he added, including any decision to support the government's plans for a cap on the costs of care, as recommended by the Dilnot Commission. This range of county, unitary and metropolitan councils, from different parts of England, would identify problems in the existing system that get in the way of integration. Burnham said that he expected these would include the government's NHS reforms.
'I want to hear about those so that as we continue to develop Labour's health and care policy it will include the solutions to those challenges. There is no one-size fits all – each council will face different issues and be able to develop their own solutions.'
Burnham also indicated that, under his reforms, a future Labour government would set a national entitlement for whole person care. It would then be down to councils, working through Health and Wellbeing Boards, to commission social care.
'That strikes me as the right balance and reflects the proper roles of the national and local – and is an improvement on our time in government, when we often tried to do the 'what' and the 'how' – or the coalition's approach, where it leaves councils to fend for themselves and decide it all themselves.'