By Richard Johnstone | 28 March 2013
The government needs to ensure people without internet access do not lose out as more public services, including Universal Credit, are moved online, the National Audit Office said today.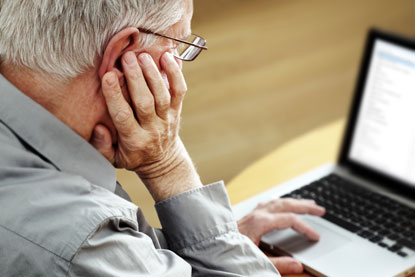 Reporting on Whitehall's 'digital by default' strategy, the auditors found there was broad public support for the target of putting 82% of all central government transactions online. This would save an estimated £1.8bn a year, ministers estimate.
Around 83% of people regularly use the internet, according to Digital Britain. However, 17% do not and almost three-quarters of these – 72% – do not intend to.
Given the scale of this 'digital exclusion', the government needed to take action now to avoid a 'them and us' divide developing in the provision of public services, the report concluded. Departments needed to ensure that the estimated 4 million people in England who were likely to need help using online services were not left behind.
Auditor general Amyas Morse said the government had firmly established its digital strategy, with online working 'increasingly central to the delivery of government services and rightly so'.
He added: 'But it is important to remember that there are significant numbers for whom this does not work – who cannot or do not want to go online. As the government moves towards "digital by default" services, these people will need help to go online and have continued access to services in the meantime.'
Responding to the NAO's conclusions, the Cabinet Office said the report provided 'further independent encouragement' for the cross-government Digital Strategy.
The separate Assisted digital strategy provides details of how departments should ensure that people who were not online or had lower digital skills were not excluded from digital public services, the response stated. An estimated 23 exemplar services should be in place by 2014/15.
Cabinet Office minister Francis Maude added: 'This report firmly endorses the digital transformation of public services designed around user needs that the government has undertaken.
'Putting these services online, rather than using face-to-face, postal or phone options, will deliver substantial savings to the public purse and save users time and money. We are developing digital services that are so good people will prefer to use them, while ensuring that those who are not able to go online are given the support they need to do so.'
The report is published ahead of the launch of the government's Universal Credit. The new merged single benefit payment is one of the first government services intended to be used mainly online. Trials of the new system will begin in four local authority areas in April, ahead of the first stage of a national roll-out in October.
Welfare reform minister Lord Freud last month set out plans to support claimants who are not online.