By Richard Johnstone | 7 May 2013
Benefit cuts and caps threaten Universal Credit's central objective of ensuring people are always better off in work, the Trades Union Congress warned today.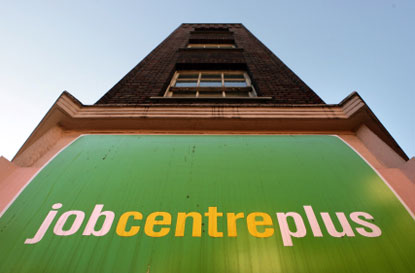 The flagship welfare reform, which will merge six benefits into one payment, is intended to increase incentives for unemployed people to find work. The first trial of the scheme began last month in Ashton-under-Lyne.
However, a report by the TUC and Child Poverty Action Group concluded that Universal Credit's ability to lift families out of poverty would be 'severely undermined' by wider tax credit and benefit changes.
Overall, only one in ten families would gain under Universal Credit once other changes, such as the £26,000 annual benefits cap for a family and the 1% cap on annual increases, are taken into account, the report found. Income would fall for around half of households compared with what they would have received under the benefit and tax credit system the coalition government inherited.
Will Universal Credit work? also concluded the reform would reduce the work incentive for some people, such as second earners in a family, once costs such as childcare were taken into account.
Second earners would have their benefits removed more quickly than first earners under the system, as shared allowances would be used up by the main earner. According to the report, almost all of two-earner couples with children (94%) could lose out as a result.
The TUC and CPAG called on the government to make a number of changes to the plans ahead of the national roll-out, which starts in October and is expected to take until 2017.
Among the suggested alterations is the introduction of a separate second earner disregard to ensure that non-earning members of a couple have the same work incentives as the main earner. Childcare support should also be increased to remove the barriers to employment for parents.
TUC general secretary Frances O'Grady said that, as it stood, Universal Credit would make most people worse off when taken together with other changes introduced by the government.
She added: 'Ministers must not turn a blind eye to these problems or Universal Credit will fail to help those very people it has been designed to support. This report provides a useful blueprint for improving Universal Credit so that it can make a real difference to families.'
CPAG chief executive Alison Garnham said many of Universal Credit's potential shortcomings could be fixed if the government took 'a long, hard look at its broader policies'.
She said: 'Universal Credit seeks to address many of the shortcomings of the current benefits system by being simpler and providing incentives for claimants to earn more.
'But Universal Credit lets itself down on many fronts. It introduces new complexities into the benefits system such as joint payments and new rules on savings. Taken in isolation, Universal Credit may increase some households' incomes, but what financial gains they receive are more than wiped out as a result of the government's broader programme of cuts.'
Responding to the report, a Department for Work and Pensions spokesman said: 'Our welfare reforms will improve the lives of some of the poorest families in our communities, with Universal Credit simplifying the complex myriad of benefits and making more than three million households better off.
'The benefits system this government inherited was broken, trapping the very people it was designed to help into cycles of worklessness and welfare dependency. The simpler Universal Credit will make it easier for people to move off benefits and into work and will ensure work always pays.'