By Richard Johnstone | 19 March 2013

Local authorities could face a 'deluge' of legal challenges over social care services unless the government clarifies which costs count towards the planned lifetime cap on charges, MPs and peers warned today.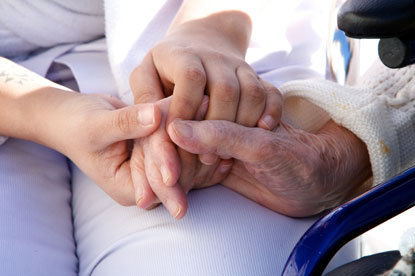 The cap, which is being introduced in 2016, will limit the amount individuals pay towards their care costs to £72,000. Parliament's Joint Committee on the Draft Care and Support Bill was scrutinising the draft legislation that will put the cap in place and introduce national eligibility criteria for local authority provision.
The committee's report was published as MPs on the Commons health select committee urged the government to extend the current ringfence on NHS spending to local authority social care funding.
Publishing the committee's report, chair and former care services minister Paul Burstow said a limit on the costs an individual would have to pay was 'long overdue' and would improve 'the fairness of the system and how it is paid for'.
However, he warned that introducing a cap would 'require a very large number of additional people to be assessed on a routine basis' for their needs. Currently, around 450,000 people pay for all of their care. Following the changes, they will need to be included in council-run payment systems to calculate contributions to the cap.
'We do think that does give rise to the potential for disputes, and even challenges,' Burstow added, while the committee's report warned of a 'deluge of disputes'.
One potential source of challenge is how care costs are calculated for the proposed cap. Burstow said it was likely councils would continue using their current methods, called resource allocation systems. However, these are 'shrouded in secrecy', with every authority's regime tallying costs differently and opening them up to challenge.
Ministers need to set out a costs framework to provide 'clarity', the committee concluded.
'Just as the government is saying it will set a framework for eligibility, there will need to be some clarity in the guidance, or a code of practice, in this area to ensure there is consistency,' Burstow explained.
'It's no use having consistency around eligibility, but then have postcode arrangements when you come to calculating what is an eligible cost when meeting a person's need. We think that this is an area that has not been thought through enough yet and we want to make sure that's dealt with when the Bill is published.'
The report also recommended the draft legislation be amended to give the health secretary powers to mandate councils to develop pooled budgets and commissioning across health and social care. This should be applied specifically to care for frail elderly people to make it simpler for NHS and local authorities to share costs.
Meanwhile, MPs on the health select committee propose a ringfence around council care spending and reiterated calls for merged budgets to improve services.
Following the committee's annual examination of public spending on health and social care, chair Stephen Dorrell said the only way these two separate systems could deliver value was through 'a much more integrated approach'.
The committee urged ministers to give local responsibility for joining up services to Health and Wellbeing Boards, which are being set up to agree local strategies for health improvement and integrating health and social care.

Responding to the two reports, a Department of Health spokeswoman said ministers would continue to work with local authorities and other stakeholders to implement reforms.
She added that there would be consultation over the summer to decide on how to implement the cap, which was first proposed by the Commission on Funding of Care and Support, chaired by economist Andrew Dilnot, in July 2011.
Responding to the joint committee's report, the Local Government Association said social care reform was 'one of the biggest challenges this country is facing'.
David Rogers, the chair of the association's community wellbeing board, agreed it was 'vital that government provides clarity and certainty on the costs of proposed reform'.
He added: 'Government now has an important job in setting out what the real impact of reform and a care cap will mean to the day-to-day lives of elderly and disabled people who rely on care. It's vital that people are helped to understand the potential lifetime costs of care and support. This could be much higher than the proposed government cap, which excludes accommodation costs in residential care.'