By Richard Johnstone | 11 February 2013
Health Secretary Jeremy Hunt has announced plans for a £75,000 cap on an individual's lifetime social care costs, as part of government reforms to funding of care for the elderly to be in place from 2017.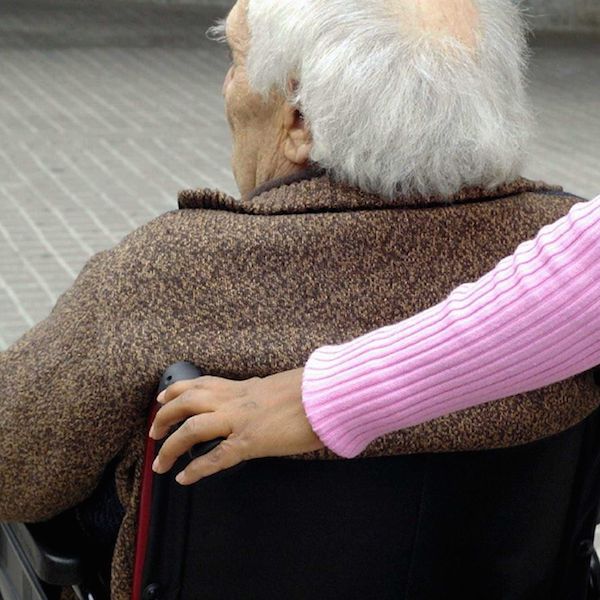 In a long-awaited announcement, Hunt today confirmed plans to limit care costs in England, as recommended by the Commission on Funding of Care and Support chaired by economist Andrew Dilnot. However, the level is above the £35,000 cap recommended by Dilnot in his July 2011 report.
As well as the cap on costs, the government revealed plans to extend support to more people. Currently, those with assets worth more than £23,250 are required to meet all their own care and support costs. This forces some pensioners to sell their home to pay their care bills. It is now expected that some form of taxpayer-funded support will be available for people with assets worth up to £123,000 from 2017, equal to Dilnot's recommendation of  £100,000 when adjusted for inflation.
Last July, the government said it supported the 'principles' of the reforms set out by the Dilnot review, but then health secretary Andrew Lansley said a final decision on funding would not be taken until the next Spending Review. The commission estimated its reforms would cost around £1.7bn a year.
Hunt told MPs that the £75,000 cap would cost around £1bn a year, and was 'the lowest level of cap that we can afford'. Introducing a cap at £35,000 would cost an additional £2.4bn a year, he added.
The reform will be paid for in part by freezing the inheritance tax threshold – currently £325,000 for individuals and £650,000 for couples – for three years from 2015, he said, with funding also coming from the end of 'contracting out' from the state second pension.
Speaking before the announcement, Dilnot said the proposed cap was not much higher than the possible range suggested in his report. The commission recommended setting it at £35,000, but also said any level between £25,000 and £50,000 could be appropriate.
A cap of £75,000, in 2017 prices, is equivalent to around £61,000 when compared with the 2010/11 prices used by Dilnot.
Hunt said the announcement represented 'a watershed moment' for care in England. 'For too long, the issue of social care has been ducked by successive governments, leading to an unfair system that has seen people selling their homes and losing nearly everything they've worked for to pay for their care. With us, that unfairness is ending.'

The Local Government Association said that the introduction of a cap would be 'a positive step which will help older people and their families plan ahead for the very real cost of care'.
David Rogers, chair of the LGA's community wellbeing board, added the reform would create more certainty and fairness.
However, the LGA was concerned about the 'disproportionate financial implications this cap could have on councils in different parts of the country', he added.
'We need a system that helps families with the cost of care in old age and protects them from the heartache of losing their homes to pay for it. We also need a system that encourages people to plan ahead, both financially and through healthy living to help prevent the need for care. We are concerned that the cap alone – which at £75,000 is considerably higher than the independent commission's recommendation of between £25,000 and £50,000 – won't address these issues.
'On its own, a cap is not enough to sort out long-term care and will mean little if the starting point is a system that is massively underfunded and unable to cope with the pressures of our rapidly ageing population. Alongside sustainable funding, we also need the wider reforms to make the system simpler and clearer.'
Following the announcement, NHS Confederation interim director of policy Jo Webber said it was welcome that the cap would be funded without placing further pressure on health budgets.
'Today's announcement shows the government has rightly examined a range of funding options to meet the costs of the Dilnot Commission's proposals. We previously warned that raiding NHS budgets to fund social care would have been akin to rearranging deckchairs while the whole health and care system slowly sank, so we are pleased to see that this warning has been heeded,' she said.
However, funding Dilnot's recommendations is 'only half the story', Webber added. 'Without significant long-term changes to improve the range and reach of social care, the NHS will continue to stagger under the growing needs of our ageing population. This is not only a recipe for disaster for the sustainability of the health service, but it also means that, potentially, people will continue to find themselves in a crisis before they get the care and support they require and rightly deserve.'