By Richard Johnstone | 15 March 2013
More than a quarter of a million extra school places will be needed in England next year, but it is not clear if the Department for Education has provided enough funding to meet demand, auditors warned today.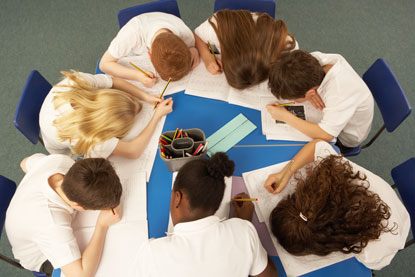 A National Audit Office report said the 256,000 extra places required from autumn 2014 followed a rise in the number of children born between 2001 and 2011.
This increase in pupils was already placing a 'real strain' on schools, with around a fifth of schools in England either full or over capacity as of May 2012, according to Capital funding of new school places. The number of infant classes with more than 31 children has doubled since 2007. The majority – 240,000 – of the new places required in the 2014/15 school year are in primary schools.
In the 2010 Comprehensive Spending Review, the department earmarked £3.2bn for new school places between 2011/12 and 2014/15. Then in December 2012, the Treasury announced extra capital funding of £982m for schools.
Councils are also funding new school places. Since the Spending Review, the DfE has given local authorities £4.3bn towards the cost of providing places.
Although this has led to a net increase of almost 81,500 primary school places in the past two years, the NAO said there was still a risk of a shortfall as spending decisions in 2010 were based on incomplete information.
Although the department had improved the way it allocated funds, it still lacked sufficient information about how councils used the grants they had been given, the report found.
The department is also developing new estimates of the cost of setting up new places, but it remains unclear whether the current level of funding will be sufficient to meet the forecast need.
Auditor general Amyas Morse added it would be a 'real challenge' to meet the demand for new school places by 2014/15.
'The department needs a better understanding of costs to improve value for money, as well as a better understanding of the impact its funding contribution is having on the ground,' he added.
Responding to the report, schools minister David Laws said it confirmed that the government was 'dramatically increasing funding for new school places, with double the level of investment compared with the previous Parliament'.
He added that the shortage of places was inherited from the last government.
'Labour reduced the number of places available even though there was a baby boom under way. We have already created 80,000 new places to deal with the shortage of places left by the last government and there will be more places to come.'
However, Labour's shadow education secretary Stephen Twigg said the government was 'making the school places crisis worse'.
He added: 'David Cameron and George Osborne have cut capital funding by 58% and Michael Gove has wasted £1bn on mismanaging the academies programme.
'Their free school programme is setting up schools in areas which already have enough places. Instead of dogma the government needs to look at the evidence of where new schools are most needed.'