By Vivienne Russell | 18 December 2013
Local authorities in England are to share in an additional £2.35bn in capital funding over three years to help them create the extra school places that will be needed by 2017, Education Secretary Michael Gove has confirmed.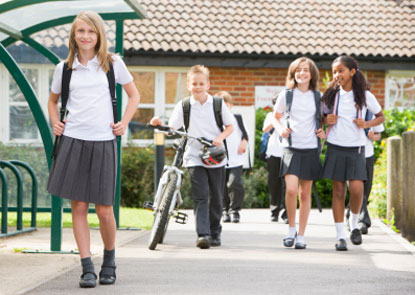 This follows the revelations by schools minister David Laws in September that the government was considering making long-term capital allocations to councils to help them serve the education needs of the growing number of school-age children.
In a written ministerial statement today, Gove said longer-term allocations for new school places would give councils more certainty in their planning.
'The major investment I am announcing today will enable local authorities to make sure the there are enough school places for every child who needs one in the years to come,' said Gove.
He noted that the number of pupils in England was rising and expected to continue to rise well into the next Parliament.
'Extending the allocations to a three-year period will allow local authorities to plan strategically for the places they need,' the education secretary said.
'I have listening to the particular challenges faced by London, and therefore the methodology used to allocate funding for 2015-17 takes into account the high costs of building in the capital.'
Gove also confirmed that distribution of revenue funding via the Dedicated Schools Grant in 2014/15 would continue to be based on the 'spend plus' methodology. This gives each authority three spending blocks: for early years, for schools and for high needs.
The underlying schools budget will be kept at flat in cash per pupil terms for 2014/15 and, to protect councils with falling pupil numbers, no authority will lose more than 2% of budget in cash terms.
A minimum funding guarantee will also continue to apply to ensure no school sees no more than a 1.5% per pupil reduction in 2014/15 budgets compared with both 2013/14 and before the Pupil Premium is added.
Revenue allocations to help local authorities secure early learning places for two-year olds from lower income households have also confirmed. From September 1 this year, early learning became a statutory entitlement for 20% of two-years-olds across England, rising to 40% from September 2014. 
'To deliver this, the government is today allocating £760m to fund the extended programme in 2014/15,' Gove said.
He also provided details on capital investment to support universal free school meals for children in reception, year 1 and year 2. In the Autumn Statement, Chancellor George Osborne announced £150m of capital funding to improve school kitchen and dining facilities.
'The aim is to improve academic attainment and health eating, and save families money,' Gove said.
Peter John, London Councils' executive member for children's services, said the funding announcement for new school places was a 'welcome step in the right direction'.
He added: 'Moving to a three-year funding cycle is also an important improvement to the funding arrangements as this will allow boroughs plan ahead, especially as the pupil pressure moves from primary to secondary.'