By Richard Johnstone | 1 November 2012
The four 'whole place' Community Budget pilots in England have submitted their final reports, urging the government to approve their proposals for the next stage.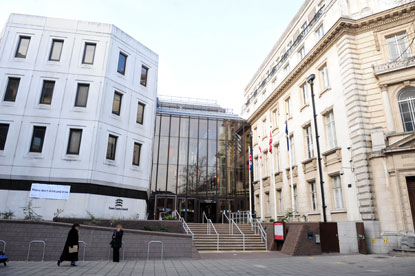 The pilots, covering Cheshire West & Chester council, the Greater Manchester combined authority, the London tri-borough project and Essex, have been developing business plans to reconfigure public services since being selected late last year.
They were challenged by Local Government Secretary Eric Pickles to show that pooling various sources of central government funding into a single local spending pot could improve services and save money.
The three London boroughs of Westminster, Hammersmith & Fulham and Kensington & Chelsea said their scheme could save £80m a year.
Suggested reforms include better integration of health and social care across the boroughs. The aim would be to target support to the 20% of people who are currently responsible for 77% of the health and social care costs across the three areas, saving £66m a year.
Westminster council leader Philippa Roe said today: 'We will focus more on prevention and providing the right support for people in their own homes, which is much more effective for the individual and their family and much better for the taxpayer.
'This is about changing the way primary health and social care services are delivered, with acute or residential care becoming the last resort, not the first destination.'
A plan to expand the government's troubled families initiative is also included. The three council leaders want to offer support to families that are 'in danger of spiralling out of control'.
However, they state that they need the support of government to break down budgetary silos and share data. Nicholas Botterill, leader of the London Borough of Hammersmith & Fulham, added: 'We have submitted a series of reforms which will reduce the burden on the public purse, attract new economic growth and improve the lives of our residents. Many people may see these proposals as plain old common sense, but the fact is that we need government to join the party to make much of this work.'
The Whole Essex Community Budget pilot also called for government backing to help it 'achieve radical outcomes'.
Essex County Council leader Peter Martin said the suggestions echoed Lord Heseltine's call for more and better tools to be given to local government and business leaders to boost economic growth.
Among Essex's proposals is a new integrated commissioning plan for the NHS, covering the new Clinical Commissioning Groups in the region. This would better integrate health and social care services, and share risk across the system.
The overall plan would produce £414m in net benefits, including £127m in cash savings to local and national public services, and £287m in economic and social benefits, the pilot estimates.
Martin added: 'Our partnership approach provides for more integration of commissioning and multi-disciplinary teams to tackle social problems whose costs go much wider than financial costs, plans to eliminate duplication and waste and reduce demand for services through providing them better and earlier.'
Both Greater Manchester and Cheshire West & Chester also submitted their proposals ahead of yesterday's deadline for business cases.
The Manchester proposal included planned interventions to help troubled families, as well as a new region-wide early years strategy.
The Cheshire West & Chester scheme covers five themes. A statement from the council's programme said it had made 'realistic yet ambitious proposals that will make a real difference to the lives of residents'.
It is expected the government will make a decision on whether to approve the business cases later this month.