By Richard Johnstone | 8 February 2013
Councils have called for greater freedom to fund their own local flood defence schemes, after 93 Whitehall projects were approved yesterday.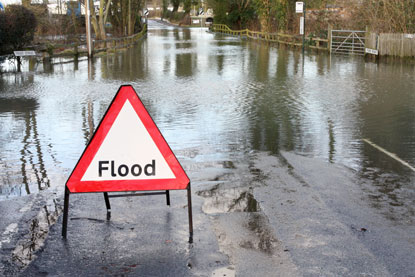 The successful initiatives will share the £120m of additional funding for flooding announced by Chief Secretary to the Treasury Danny Alexander last November.
Speaking yesterday, Alexander said that around 64,000 more homes would be better protected from flooding by the new schemes and £294m would now be invested in flood risk management this year. Around 165,000 homes are now expected to have better protection by 2015, 20,000 more than the current goal.
Half the additional government funding will be spent on infrastructure to unlock areas at risk of flooding for new commercial developments. Alexander said this was the first time the government had ever provided funding focused on schemes to stimulate economic growth.
'The government is getting on with building better flood defences across the country,' he said. 'Extra funding that we announced at the Autumn Statement to boost growth is already being allocated to areas where flood defences will unlock new development and job opportunities, creating a stronger economy and a fairer society.'
Around £148m will also be contributed to the projects through partnership funding agreements with local councils, businesses and private investors, to match the government's spending.
However, the Local Government Association said Defra's partnership funding model was too rigid, limiting councils to schemes that also have Whitehall backing. This meant local authorities were unable to focus on local priorities that could maximise value for money, such as protecting sparsely populated areas or providing businesses with the confidence to invest in at-risk areas.
Mike Jones, chair of the LGA's environment and housing board, urged ministers to work with councils to refine the funding model.
He added: 'In a world of budget cuts and austerity measures, the extra investment by government to help with flooding and its impact on economic regeneration is appreciated. But to really get to grips with the problem and bring an end to the unnecessary suffering of thousands of residents and businesses across England and Wales, councils urgently need more flexibility to invest in flood defences to tackle the causes of flooding at a local level.
'While the funding partnership model has improved the process of financing flood defences, the majority of the money is still coming from the public purse, whether it be from central or local government. According to Defra's own figures the private sector has contributed £38m, just over a quarter of the money raised so far. More needs to be done to encourage the private sector to invest in flood defences which will help to drive economic growth.'