By Richard Johnstone | 30 January 2013
The National Audit Office has warned that funding cuts facing councils over the next two years will pose 'increasing difficulties' for town halls, and urged Whitehall to better understand the impact of reductions.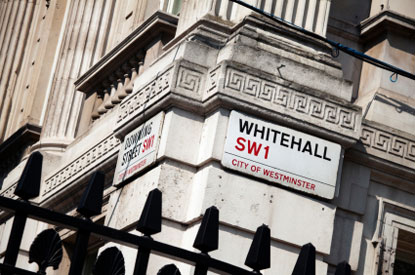 Today's examination of financial sustainability in local government found that around half of the £7.7bn reduction in local authority funding, planned in the Comprehensive Spending Review, is
still to come in the next two financial years.
Although councils have so far been able to manage the reductions in funding that began in April 2011, many are now 'facing the challenge of avoiding financial difficulties while meeting their obligations', the report warned.
At the same time, demand for high-cost services, such as adult social care, is increasing, and auditors said the government must improve how it assesses the impact of funding cuts.
The Financial sustainability of local authorities report said that, ahead of the 2010 Spending Review, the Department for Communities and Local Government asked other departments to estimate their contribution to local authorities' funding pressures. Ministries including the Department of Health, Department for Education and Department for Environment Food and Rural Affairs provided data to both DCLG and the Treasury.
However, auditors found this data was not broken down either by region or type of authority, and both the DfE and Defra did not state the potential monetary savings.
For example, the Department for Education did not provide an estimate of cost pressures, and scope for savings, in children's services. This meant that DCLG had to make assumptions on the costs, and savings, councils could make over four years.
Auditors said DCLG needed to have a better understanding of the obligations placed on local government by Whitehall. The department should evaluate the impact of spending decisions on local authority finances and services – both before and after implementation ­– and local authority funding decisions should now be accompanied by an assessment of town halls' responsibilities.
The report also urged the department to be clear about how it plans to deal with any financial failures in local government.
Current arrangements, where DCLG is responsible to Parliament for spending in local government through an Accountability System Statement, are 'untested', the report warned. It is not yet known 'how the system will respond' in cases of widespread financial failure.
Study director Stephen Fitzgerald added that reforms to local government finance, such as localisation of business rates and council tax support, were also 'increasing risks' to local authorities. 'We are saying to government that you have to do a full assessment of the effect of these things coming together.'
Auditor general Amyas Morse added that 'local authorities are facing the challenge of reducing spending while protecting the services they provide'.
He added: 'So far, they have generally coped well, but central government funding support will continue to reduce and the impact on individual local authorities will vary.
'The department will need to be able to detect emerging problems and respond flexibly and quickly.'
Responding to the report, a DCLG spokesman said: 'Every bit of the public sector needs to do its bit to tackle the deficit left by the last administration, including local government which accounts for a quarter of all public spending. Councils need to do their bit to deliver sensible savings, and in turn, protect frontline services and keep council tax down.'
However, the Local Government Association said the report 'paints a picture of increasing financial risk and uncertainty for councils which are already dealing with some of the deepest cuts in the public sector'.
LGA chair Sir Merrick Cockell said Whitehall had not taken 'a comprehensive and coordinated approach to assessing the impact of its decisions on local services'.
He added: 'Cuts aren't just numbers on a page. They represent less money to deliver services on which people rely. It is concerning that the departments examined by the NAO had not fully scoped the demand for and cost of delivering services to different areas and that not enough effort was made across Whitehall to assess what savings were possible before cuts would start eating into frontline services.
'In future, an assessment of the combined impact of all relevant policies must be a basic feature of the way the government makes decisions.'

CIPFA welcomed the report, and agreed that councils have so far managed reductions in funding well.
Chief executive Steve Freer said the NAO's key recommendation that departments should improve their ability to evaluate the impact of central government decisions on council finances was 'critically important'.
He added: 'The NAO is right to challenge government to up its game in evaluating the local impact of national decisions.
'Without more effective analysis and modelling there is a danger that funding reductions are made on a "hit and hope" basis and that potentially dire implications for local communities and service users are not understood until the damage is done.'