By
Vivienne Russell
| 18 December 2012
The new NHS Clinical Commissioning Groups will have 2.3% more to spend next year than their predecessors, it was revealed today.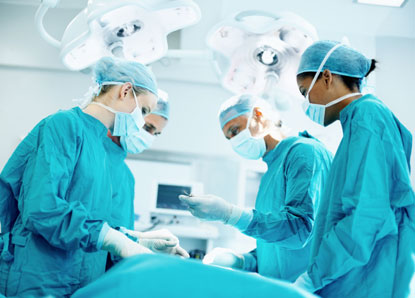 In planning guidance issued for 2013/14, the NHS Commissioning Board said this real-terms rise would give CCGs stability in their first year of operation.
From April, the 211 GP-led local CCGs will be responsible for the bulk of the NHS budget in England, buying in secondary, community and mental health services. Together with 152 local authorities, they will share £65.6bn in funding, an overall increase of 2.6% on what was spent this year.
Of this, £64.7bn will go to CCGs and each will receive a 2.3% increase in funding compared with their share of primary care trust spending.
Other plans included in the guidance is a move to providing some routine services seven days a week. A forum, led by NHS medical director Bruce Keogh, will establish how this might be done and report next autumn. As a first step, the forum will examine urgent and emergency care and diagnostic services.
The NHS Commissioning Board, which also takes on its full powers in April, will oversee the spending of the NHS's £95.6bn budget and provide support to CCGs. To help the groups plan for next year, it also published comparative information on patient outcomes in all CCG and local authority areas.
Some services are reserved to the NHS Commissioning Board, including the commissioning of health service for prisoners and the military. It will have a £25.4bn budget for these, an increase of 2.6% on the equivalent budget last year.
The board also announced an 'urgent, fundamental' review of the funding distribution formula. It is concerned that current arrangements disproportionately reward areas with the best health outcomes, which is at odds with objectives to reduce health inequalities. The review will be completed in time for the 2014/15 allocations.
Sir David Nicholson, NHS Commissioning Board chief executive, said the health service had to be ambitious.
'At the heart of our approach is local control over decision-making. We want to put power in the hands of clinicians who know their patients best. We want to give them the money, information and tools to do the job and we want the public to have the information they need to make choices and participate fully in the development of their health service,' he said.
Responding to the planning guidance, Jo Webber, interim director of policy at the NHS Confederation, said it was 'really encouraging' that the board had responded to the concerns of the service and produced guidance that was challenging but not too prescriptive.
She said: 'Local commissioners must now take advantage of this and use their knowledge and skill to deliver improvements in their local area. This will require close working relationships with local organisations across health and social care, making sure that services are joined up to provide the best care for people. The balancing of national and local incentives will be crucial if the system is to make the promise of localism a reality.'
Dean Royles, director of NHS Employers, welcomed moves to provide a seven-day service in some areas.
'We know that services provided at weekends could be so much better and we owe it to patients to change the way we work,' he said.
'We want to ensure we have contracts of employment and a reward system that are better aligned to delivering services through the week.'