By Richard Johnstone | 22 October 2012
There is a risk of 'massive industrial unrest' in the NHS over the next year if the current pay freeze for staff is not ended, trade union Unison said today.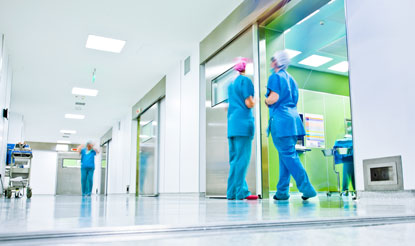 The union, which represents 450,000 staff in the health service including nurses, midwives, healthcare assistants and cleaners, said the NHS workforce had been hit hard by the government's two-year public sector pay freeze.
Chancellor George Osborne revealed in last year's Autumn Statement that he wanted pay rises to be capped at 1% after the freeze, but Unison called on the independent NHS Pay Review Body to recommend a bigger rise for 2013/14.
'The PRB must recognise the enormous value of the work of staff and the strain that the pay freeze has caused them and their families', the union's submission to the review body stated. 'If the government continues to undermine the independence of the NHS PRB and insist on imposing a 1% increase, inflation will have stripped between 8% and 12% off the value of NHS wages by 2013.'
It added that the NHS would 'face the prospect of massive industrial unrest' unless a pay deal 'to care for those who care' was agreed.
Christina McAnea, the head of Unison's healthcare team, said staff 'are being hit from all sides'.
'Inflation is taking a heavy toll on staff and their families who have not had a pay rise for two years while inflation is taking chunks out of their pay. We are urging the PRB to recognise the long-term damage that the coalition's pay policy is inflicting on the NHS.'
The union has also urged the pay body to make clear that it backs the continued use of the 'Agenda for Change' national pay bargaining structure in the NHS.
A group of 20 NHS trusts in the South West of England are currently attempting to establish a separate pay and conditions package for employees.
However, Unison warned that it would examine possible industrial action if the trusts were allowed to go ahead with their plans to negotiate regional deals.

'We are calling on the PRB to make its strong support for Agenda for Change clear or face the consequence that these rogue elements will threaten to stir up massive industrial unrest across the whole of the NHS in England.'