By Richard Johnstone | 11 October 2012
Co-operative principles could help councils manage and reduce demand for services and create 'a sustainable economic and social future',
according to a report from a Royal Society of Arts
think-tank.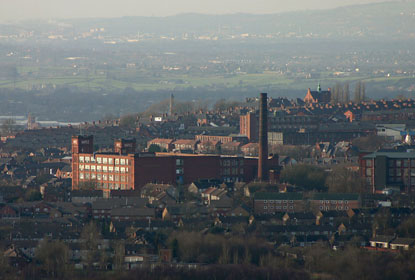 Its conclusions are based on the experience of Oldham Metropolitan Borough Council, which is turning itself into a co-operative authority. The borough commissioned the RSA's 2020 Public Services Hub to examine the progress it has made and to investigate where it could go further.
Changes made so far include opening up services for delivery by local mutuals and getting residents more involved in provision through greater devolution.
Oldham is also creating six district partnerships, where the authority will work closely with both police and the NHS to make decisions on local services and budgets.
Such a 'district working' approach will allow councils to pass control over services to local people, and help services better reflect the 'realities' in particular districts, according to the report, Oldham's co-operative council.
Oldham's long-term aim is to devolve as much as possible to districts, so that services can then be 'co-produced' with local citizens, such as recruiting volunteers to support highway teams with gritting roads.
Each district will agree a form of 'negotiated autonomy' with the council, based on devolution of services and budgets.
Deals like this could include commitments around service delivery, demand management and budget allocations that can be managed at the local level, the report states.
It also urges the council to make more use of public service co-operatives. Developing co-operative ownership models could create businesses that could also bid for work outside the scope of the public sector, it says.
Oldham will need to improve its councillors' commissioning skills, the report says. This could be done through a 'virtual co-operative academy', to ensure that devolving to neighbourhood level 'doesn't just end in fragmentation'.
The report concludes that the council should now 'make explicit the terms of the new co-operative deal extended to citizens, public sector organisations, civil society organisations and businesses'.
It adds: 'Doing the same job but better and with less money is no longer enough, because the scale of future demand would overwhelm council services and because the issues confronting Oldham citizens go well beyond the scope of these services.
'Oldham Council is committed to managing and reducing service demand, and this in turn is indivisible from building a sustainable social and economic future for the town.'