By Richard Johnstone | 23 October 2012
Hopes that the three-year council pay freeze could end next year have increased after local government employers indicated they were prepared to make an 'appropriate' offer to unions.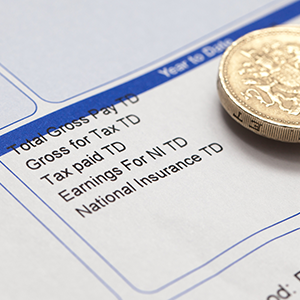 The Local Government Association has written to council chief executives stating that the 'consensus view' among authorities '
is that there should be an appropriate pay offer' for 2013/14. This would form part of 'a broader package that would include reform of some terms and conditions'.


This comes after the three trade unions representing council staff – Unison, Unite and the GMB – called for a 'substantial' pay rise earlier this month, to ensure council workers' wages keep up with inflation and rising living costs. Local government pay has been frozen for the last three years, and the Local Government Association said in April that they wanted early negotiations to avoid there being no pay offer for a fourth consecutive year.
In an initial response sent to councils yesterday the LGA stated that informal discussions had already taken place between councils on what pay offer would be made.
The LGA is 'mindful that councils have begun the budget-setting process for next year' so 'would be better served by the negotiating process getting under way quickly so that any agreement with the unions is achieved in good time'.
It added that the offer of a pay rise could form part of changes to terms and conditions, which may include changes to sickness and the terms of employment arbitration.
Sarah Messenger, the LGA's head of workforce said: 'We have made it clear since February that employers want to avoid a fourth year of pay freeze and will be working within the extremely challenging financial constraints facing local government to try and make that happen. Informal discussions with the unions have already taken place.
'We hope to take those forward in the same mutually positive spirit which this year delivered fair, affordable reform of local government pensions.'
Responding to the letter, Unison said that the three-year pay freeze in local government was 'unique in the public sector' and meant pay had fallen 13% in real terms.
The union's head of local government Heather Wakefield added: 'The employers' willingness to break the three year pay freeze is welcome, and we hope this is the first step towards reaching an agreement that is acceptable to both sides.'
However, she added that local government employment conditions 'are already the worst in the public sector', so warned that 'any proposals to worsen them and introduce local bargaining are unlikely to be warmly received by our members'.
Last month Brian Strutton, the GMB's national secretary for public services, told Public Finance that the pay talks for 2013/14 were vital to ensuring the survival of the 'moribund' national pay framework for council workers.