By Richard Johnstone | 27 September 2012

A group of councils are considering the first major local government bond issue since the 1980s as part of proposals to back a range of green energy projects.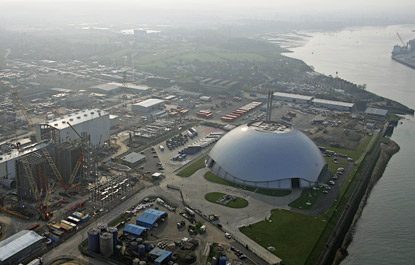 Southampton City Council is leading a project to create a 'virtual authority' of up to ten councils that would form an investment vehicle to borrow at least £100m from the bond market.

Council leader Richard Williams told Public Finance the move was intended to open up access to possible European match funding for green investments that would be unavailable if town halls borrowed through the Public Works Loan Board.

Several authorities have been in discussions about being part of the consortium, and PF can reveal that five authorities have so far expressed an interest. Portsmouth City Council, Plymouth City Council, Dudley Metropolitan Borough Council, Eastleigh Borough Council and Chesterfield Borough Council are all considering the project.

Williams said the plan to issue bonds was 'an exciting opportunity' and he was working to get commitments from councils to begin the process of raising funds.

The plan has been inspired by the Birmingham Energy Savers initiative, where the city council contributes to the cost of improving energy efficiency in homes. Birmingham is set to borrow £75m from the PWLB for the programme to equip 60,000 city homes.

Williams told PF that councils smaller than Birmingham could work as a group to access funds from the private market and that as a 'ballpark' figure, the bond would raise between £100m and £120m.

Each council would then get a share to fund initiatives, each of which would provide a funding stream. Southampton plans to convert the Marchwood incinerator in the city, managed by Veolia, into a combined heat and power station, while other authorities are believed to be examining energy efficiency schemes.

Williams told PF: 'Doing this together, there's an opportunity we can become a virtual local authority. Each of the projects is independent but there will be a single business case and we can access these funds together.

'We could go for a bond from either the wholesale or retail market. The key is to get better access to funding. It's happening, it's now a question of how can we get enough people to sign up.'

If the bond scheme does not go ahead, the fall back position is for each authority to borrow from the PWLB, he said.

However, the possibility for European funding was only likely if 'not PWLB money', he added. The schemes, which are likely to involve working in partnership with private sector firms, could be classified as state aid if funded by government issued loans, ruling out Brussels backing. ]

'If the bond route is too hard then we could do PWLB, but we don't want PWLB if we can't get European funding,' Williams said.

A procurement process will decide which option for raising private finance is best. Williams said the virtual authority would hope to be ready to 'procure the bond [by] Christmas so we can then make the application to the [European] Commission'.

The most recent use of bonds by a local authority was the Greater London Authority's 2011 issue to fund part of the Crossrail scheme. But very few others have been undertaken since the 1980s.

Local government expert Tony Travers told PF that well into the 20th century 'municipal bonds were an important way of raising money' for town halls. This changed 'in recent years as the PWLB has offered money at a rate that has almost always been cheaper than what a bond would cost', he added.

However, the interest rate on PWLB loans has changed three times since the government came to power, and Travers said he 'can see why' authorities might now examine the bond market again. He also said the PWLB rates could change again, making bond deals unattractive.

'The question facing those who are thinking of using them is, will it be cheaper in the long-term to use bonds rather than PWLB money. That requires taking a view on several things, including changes to the PWLB.'

The Local Government Association is continuing to develop its own plans for a municipal bonds agency, which aims to issue collective local government bonds in 2014.